Go back 🏠
LightLock — Reimagining Safety, Security & Communication for Cyclists //
LightLock was a project created as part of a Product Design & Development class at The Massachusetts Institute of Technology Sloan School of Management. The project timeline was over the course of the spring semester of my senior year as a student of Industrial Design at the Rhode Island School of Design. Product Design & Develop is a hands-on studio class which takes place at MIT Sloan as a collaborative effort between RISD's Industrial Design Department, and MIT Sloan.
Preface
Product Design & Development (henceforth abbreviated to "PDD") is a collaborative effort between the Rhode Island School of Design's Industrial Design Department ("RISD ID"), and The Massachusetts Institute of Technology Sloan School of Management ("MIT Sloan") to bring together Industrial Designers, Engineers (of various concentrations), and MBA students to understand and explore the process of creating a product from scratch, to an "alpha" prototype.
Over the course of 13 weeks, students in groups of 6 (2 engineers, 2 designers, and 2 MBA students) work in teams to ideate, iterate, and present a functioning product to the class in a pitch.
This was our project.
The Problem
As a wider trend, people are increasingly clustering in cities. Cyclists occupy a substantial part of city infrastructure. Without any real storage space, and experiencing a radically different experience to a vehicle, cyclists have to carry a lot of items on their person. From helmets, to bike locks, to bike lights, to personal belongings. Their journeys aren't as simple, efficient and easy as they could be. To make matters worse, cyclists are unsafe on the streets.
According to a research study conducted by the breakaway research group, 54% of cyclists are worried about being hit by a vehicle on the road. And 46% would be more likely to ride bicycles if they felt safer on the streets.
Understanding our users
Through extensive primary and secondary research, from observation, interviews, surveys, and more, we were able to distill a core set of customer needs for a product solution.
So, what do our customers look like?
Emeké is a 27 year old project manager at an independent design organization

He bikes to work every day. He loves his Bianchi bike. Emeké believes in owning fewer, higher quality products. He invests in quality rather than quantity.

Emeké is a young, health-conscious millennial, and like other customers in this demographic, a number of products help define his lifestyle.

He cares about his health, safety, career and lifestyle, and makes purchasing and usability decisions informed by these characteristics.
Jolie is a 31 year old social media influencer. She used to work in fashion retail before pivoting to working on her own.

She spends a few hours every evening biking around Salt Lake City to identify interesting locations for her to take photographs.

Jolie is always looking for beautiful products to integrate into her daily routine. As a social media influencer her person is her profession. Staying safe, healthy and stylish are priorities to her.
Understanding our competition
A number of product solutions exist in our space. From gloves with LED's inside them to help cyclists signal their intentions to drivers, to helmets with indication blinkers, to handlebar attachments and everything in between.
In building our brand, we need to identify with our customers and the companies, brands, products, and services they are already familiar with.
Maintaining a unique safety-focused identity is key, while seamlessly integrating into our users' lives.
LightLock
LightLock was a group effort in building a product solution to our identified opportunity space. LightLock is a two-in-one solution.
A light and secure bike lock, and a dynamic and easily visible set of turn signal indicator lights. LightLock delivers key value to our users and customers by way of building a safety communication system (the turn signal lights) right into a product that they are already familiar with! (bike lock)
LightLock is a set of 3 total components. 2 Components make up the primary lock form. Additionally, the LockLight is powered by a wireless transmitter mounted on the bicycle's handlebars.
When the user triggers a left or right indication to turn, the corresponding lights on the side of the LightLock flash sequentially outwards on the front and rear of the bike, indicating to other cyclists, motorists, and pedestrians, what the cyclist's intentions are.
LightLock's form was dictated by a number of factors, one of which was the human body. After extensive research, testing, trial and error, we identified the key areas of riders' typical body movements while biking.
From heavy pedaling, to hard braking, leaning, and more. In understanding these key human factors, we designed the physical form of the LightLock to both maximize rider comfort and convenience, while being as visible to other cyclists, motorists, and pedestrians as possible.
Maximizing compatibility with all types of bicycles was paramount in being able to have the highest impact possible, as well as both create and capture as much value as possible. LightLock comes with 2 adjustable mounts.
These allow users to simple snap the front and rear sections into the corresponding mounts. The mounts are compatible with a plethora of bicycle options, and are adjustable to be able to provide the most confidence-inspiring fit.
Finally, the actual lock. During our ideation, research and development cycles, the idea of creating "smart" IoT lock components came up a number of times. Ultimately through discussion and research we found that all of these higher-tech solutions only added a layer of cognitive load when interacting with the LightLock.
An overly complex solution to a simple problem was not ideal. We decided to stick with the tried and tested classic key-turn lock. LightLock is safe, secure, and simple-to-use.
Leveraging a method of interaction that users are already familiar with empowers them to use LightLock without the need to complicate their routines.
An important part of justifying any product design solution implementation is creating value, but also being able to create a go-to-market strategy and a business model which sustains healthy, organic market penetration, and customer acquisition and retention.
While in this project I'm not going to go into too much detail, I did want to include some information to help set the stage for our financials and business plan.
From our research we concluded there are about 860,000 bicycle commuters in the US. Our best estimation suggests a 5th of that number would buy a bike turn signal / light every year.
(assuming a bike turn signal / light last about 5 years with manufacturer-recommended usage)
The average price of a bike lock in the US is $20. At a suggested price, according to our models, bill of materials, cost of production, and sustainability models, of $60 for LightLock, we estimate total US market potential to be $8.6M annually.
[1/10 x 860,000] = 86,000 // [86,000 x 60] = ~5.1M // [1/5 x 86,000] = 17,200 // [860,000 x 1/5 x 20] = $3.44M
3.44M + 5.17M = ~$8.61M
After an $8.6M annual US market saturation, our models suggest a global expansion would yield an annual $100M.
Our primary go-to-market strategy revolves around extensive marketing. Our identified key marketing channels include mobile targeted advertising, billboard ads, and public transit advertising.
These marketing channels have shown massive success rates in the past with companies, products and services that LightLock's target demographic identify with and are meaningfully receptive to.
Our mission with LightLock was to develop a universally-accessible safety communication system for bikers and drivers.
This statement evolved over the course of the development process to better embody the challenges our users faced.
Build Process
Fabrication and engineering the LightLock ideally would've been a wider group effort. However, due to the unfortunate lack of availability for involvement in the building of the physical product, the majority of the build process was handled by the designers on the team; Myself and Nicholas Tamás.
Electrical engineering was handled primarily by Mary Thielking. Business model generation was handled by Bidusha Poudyal, Kevin Hsu, and Joseph Talampas.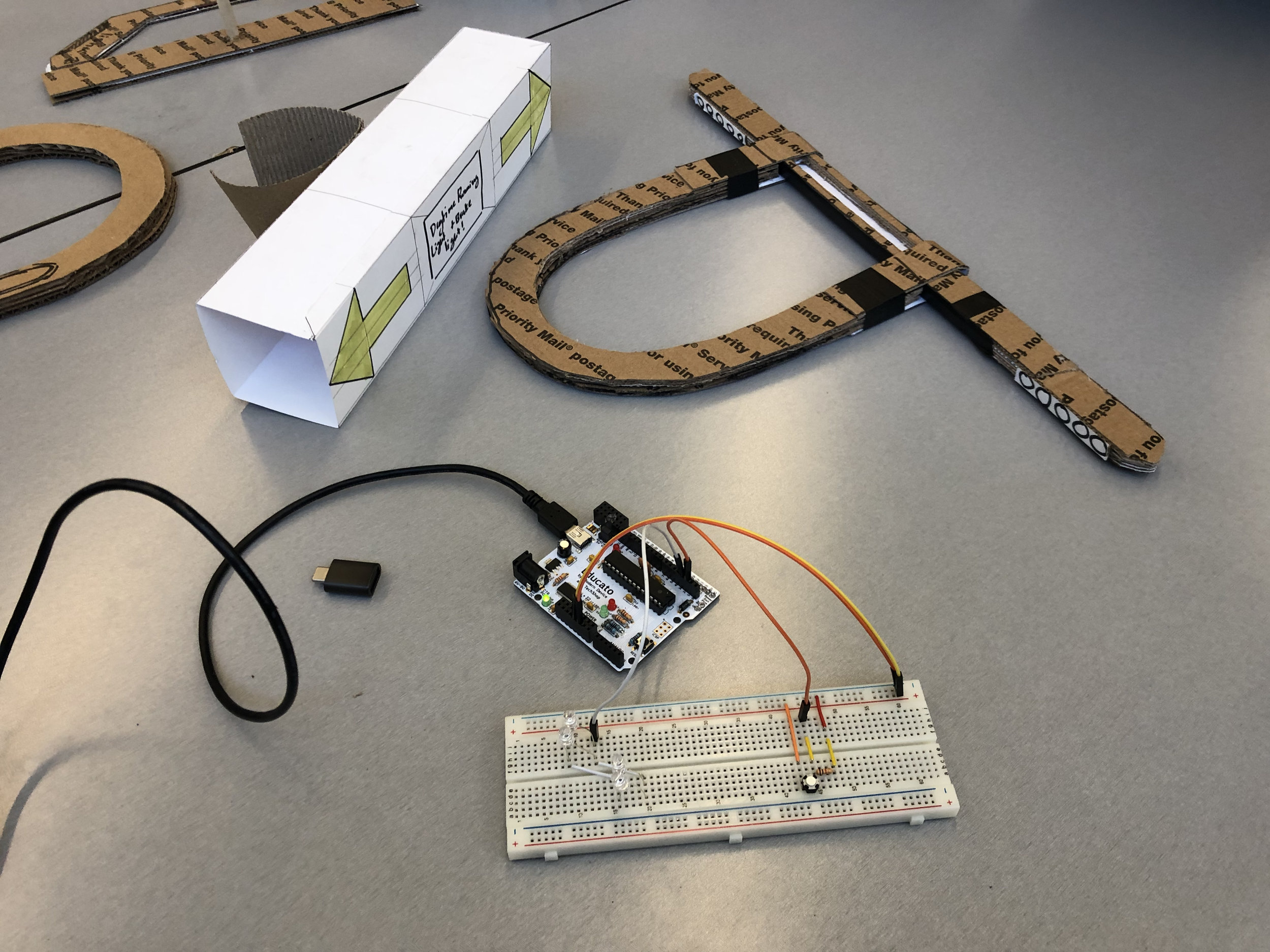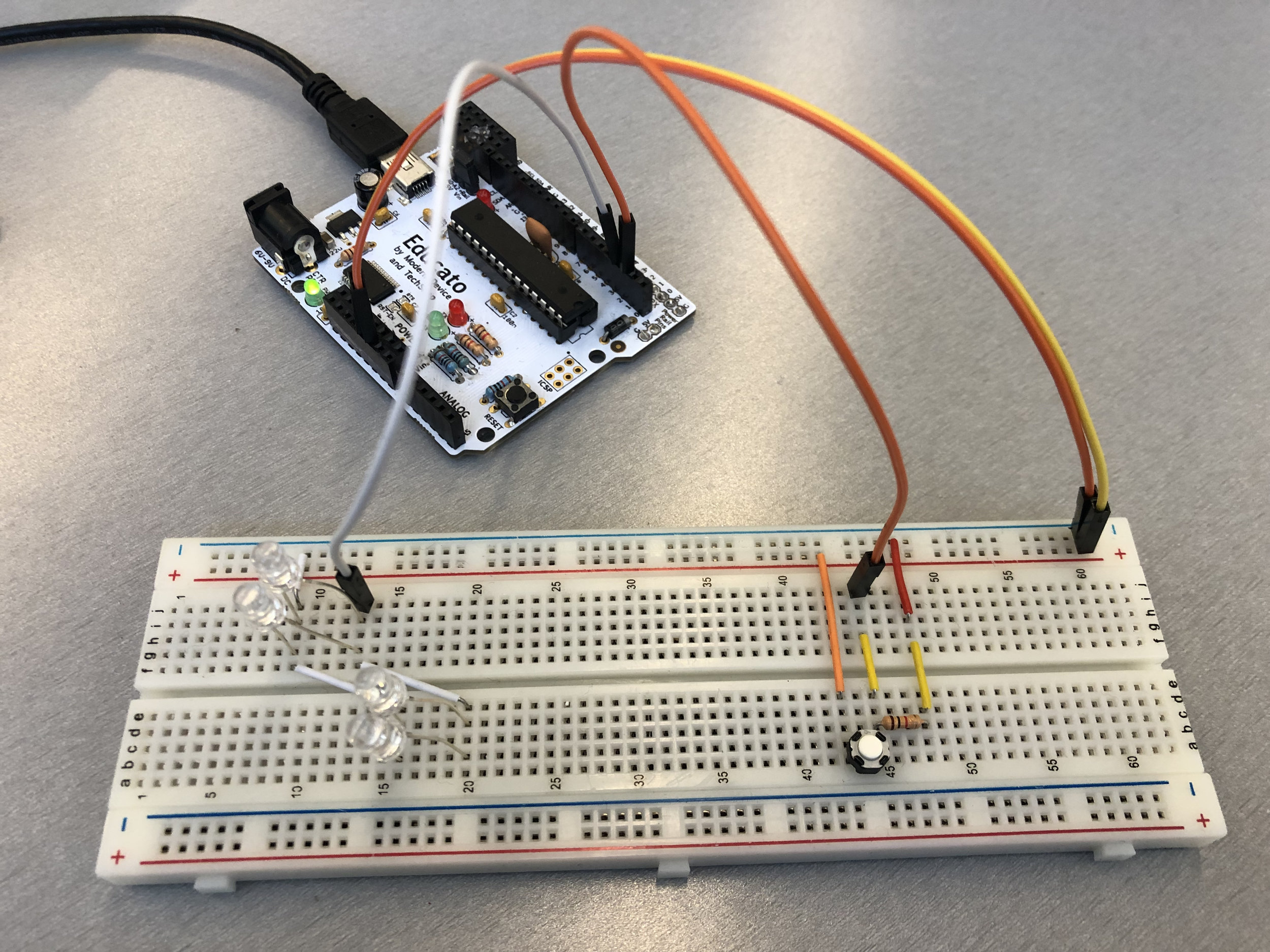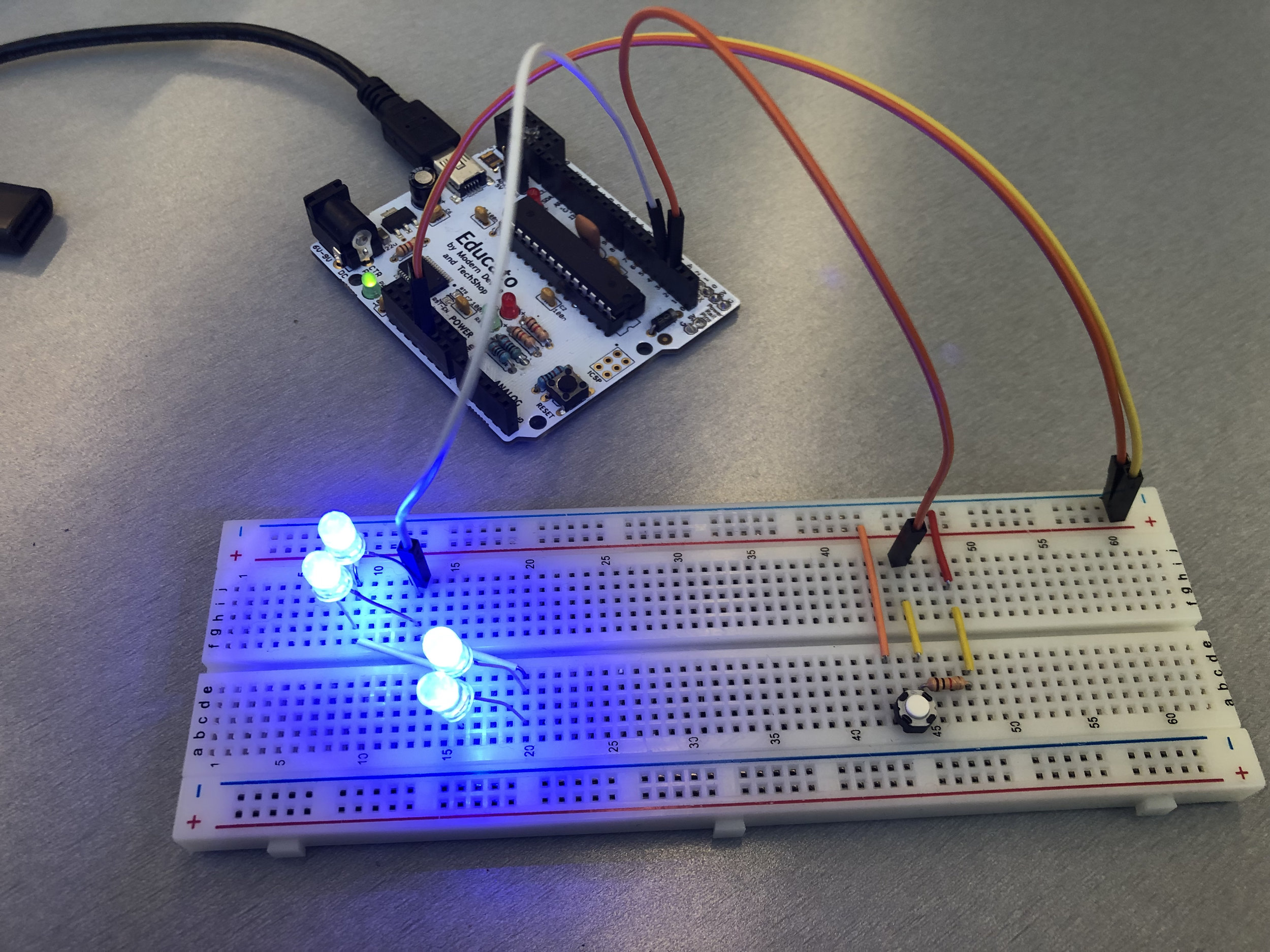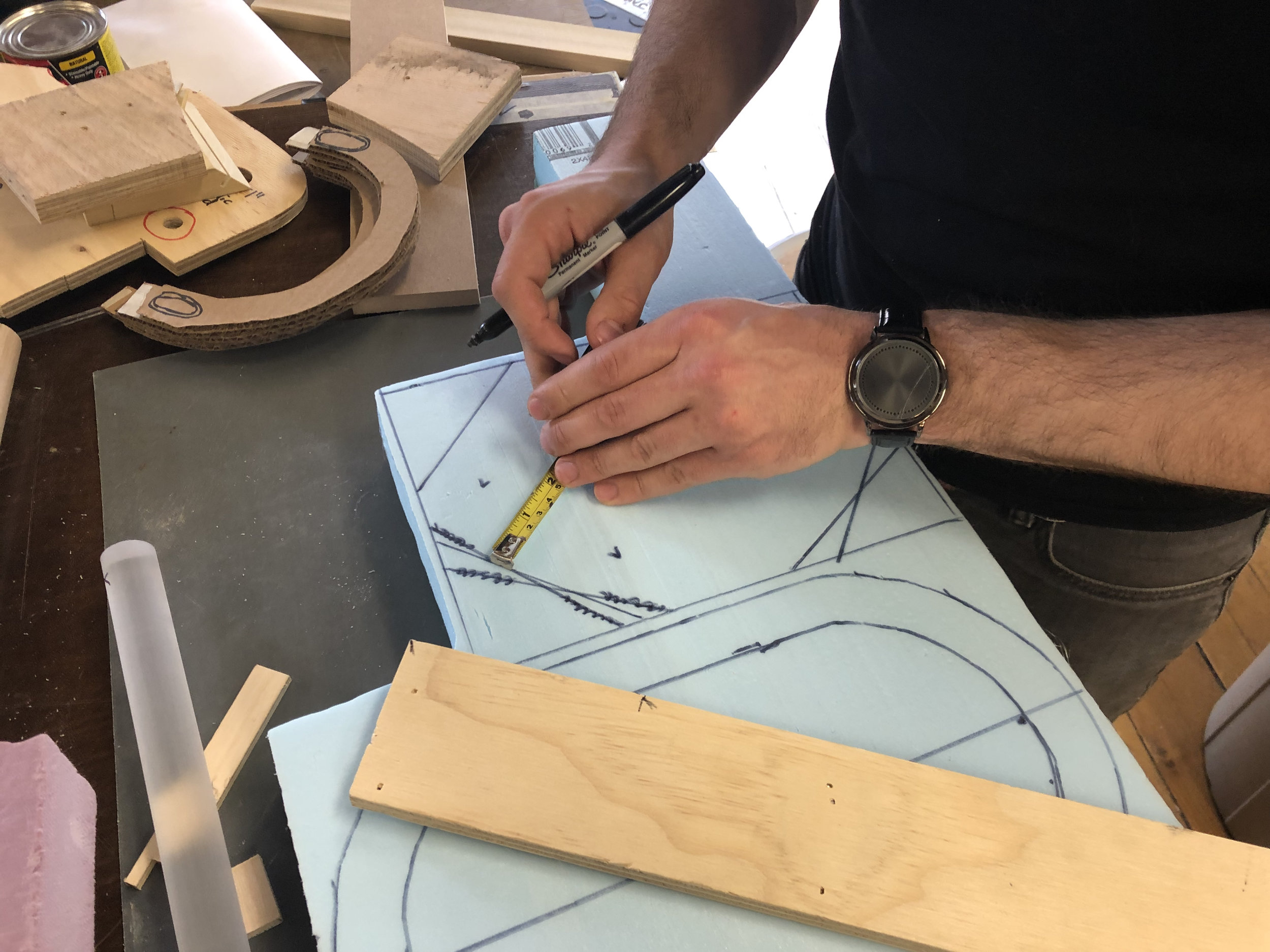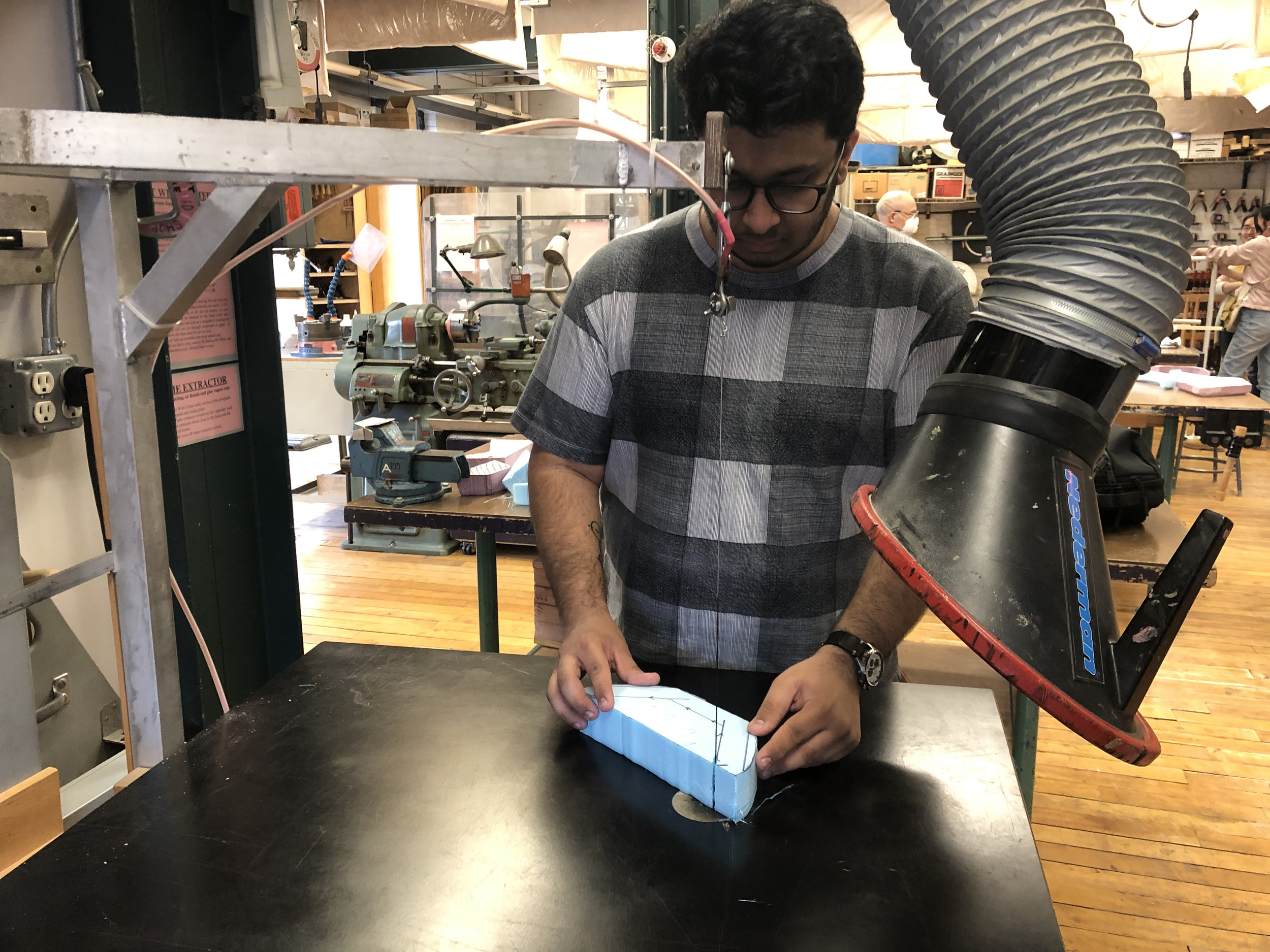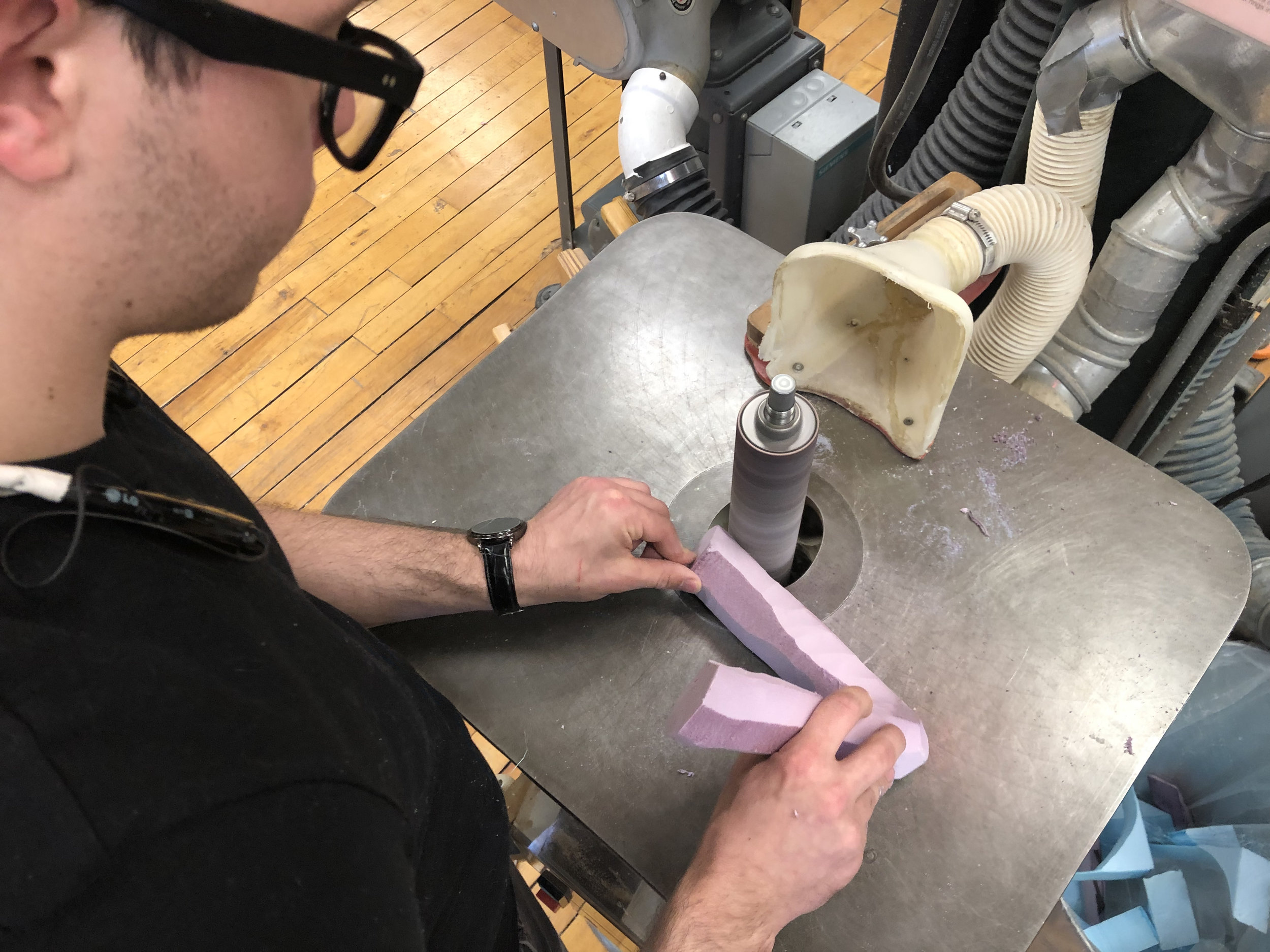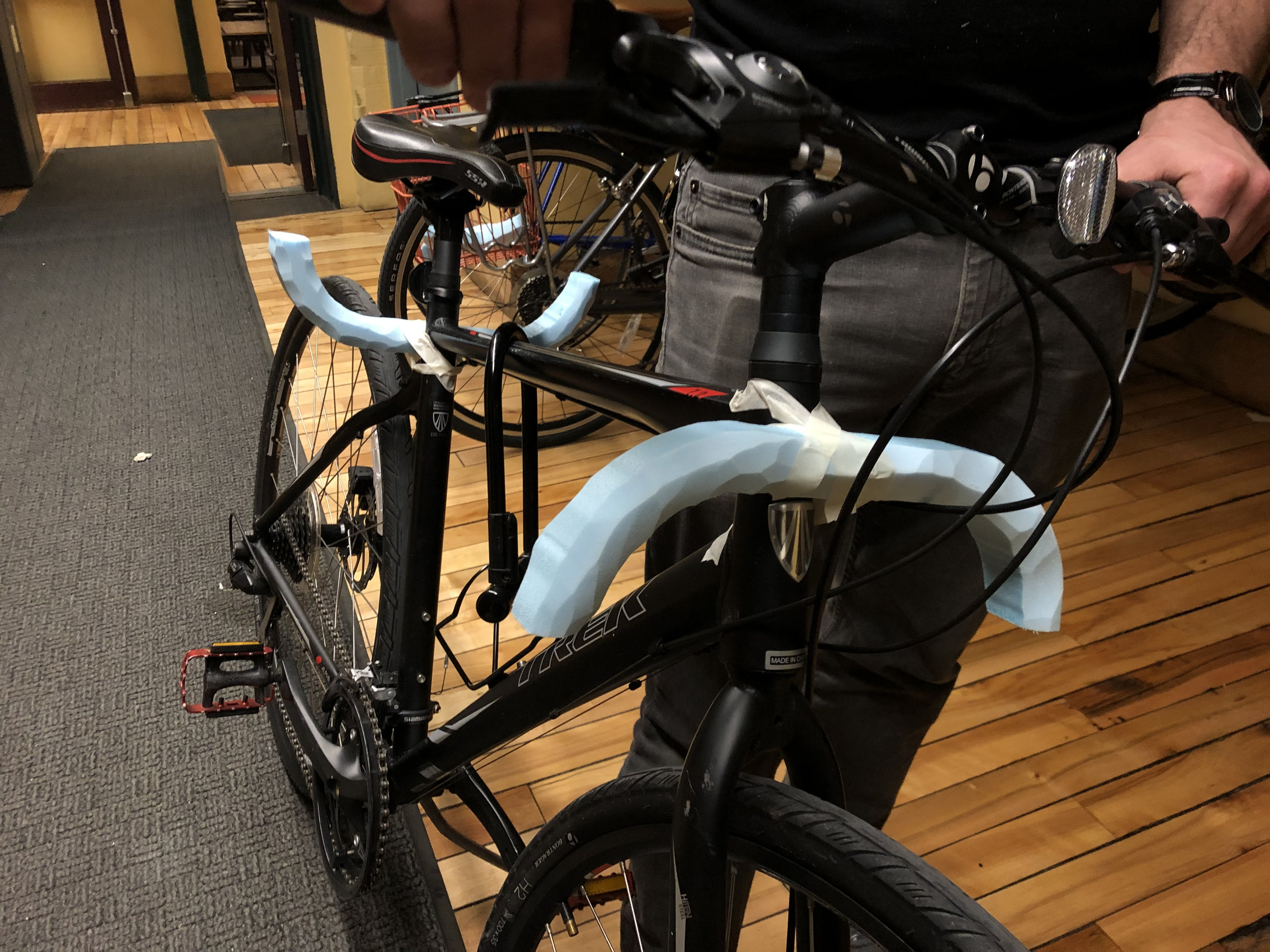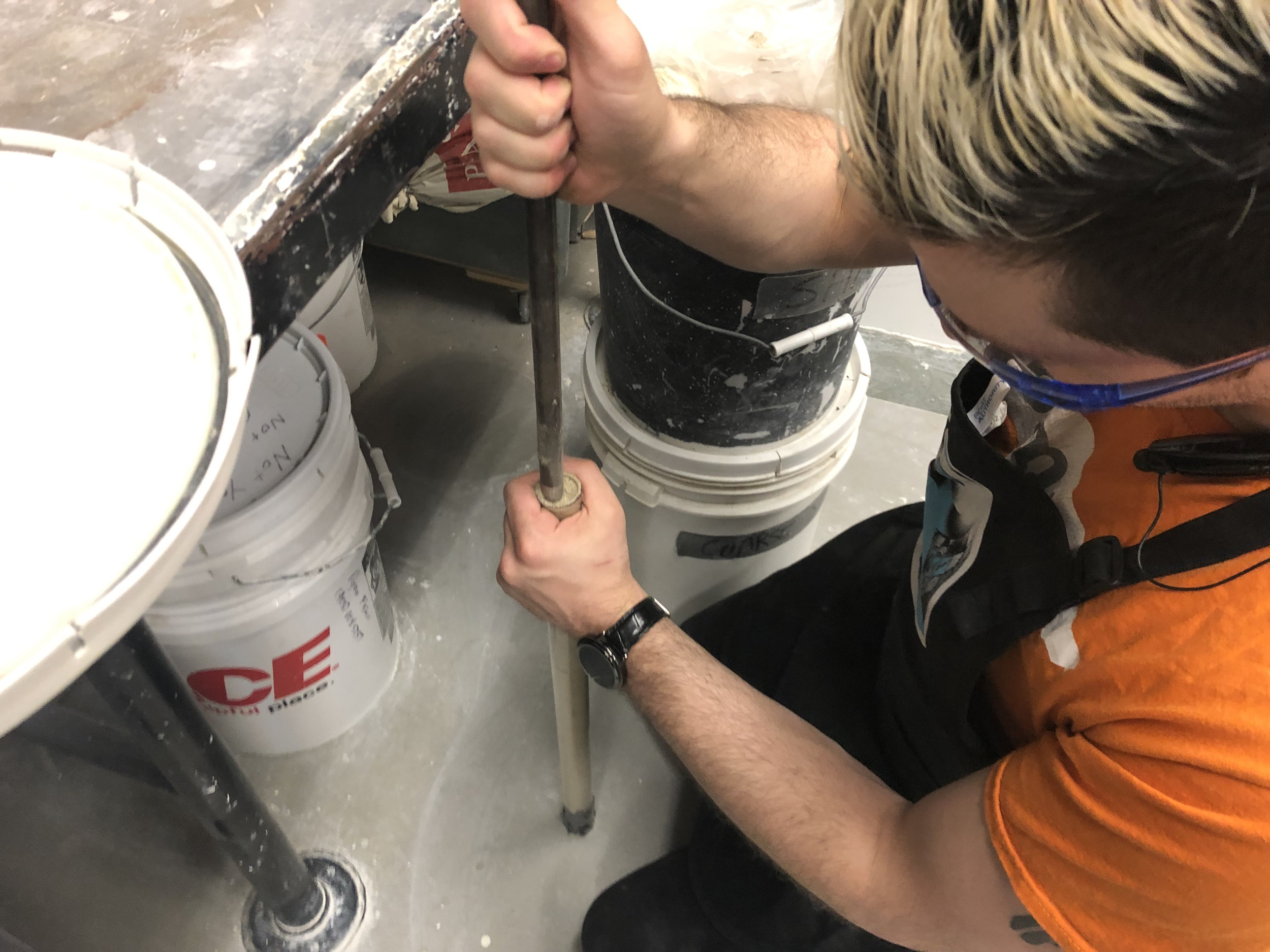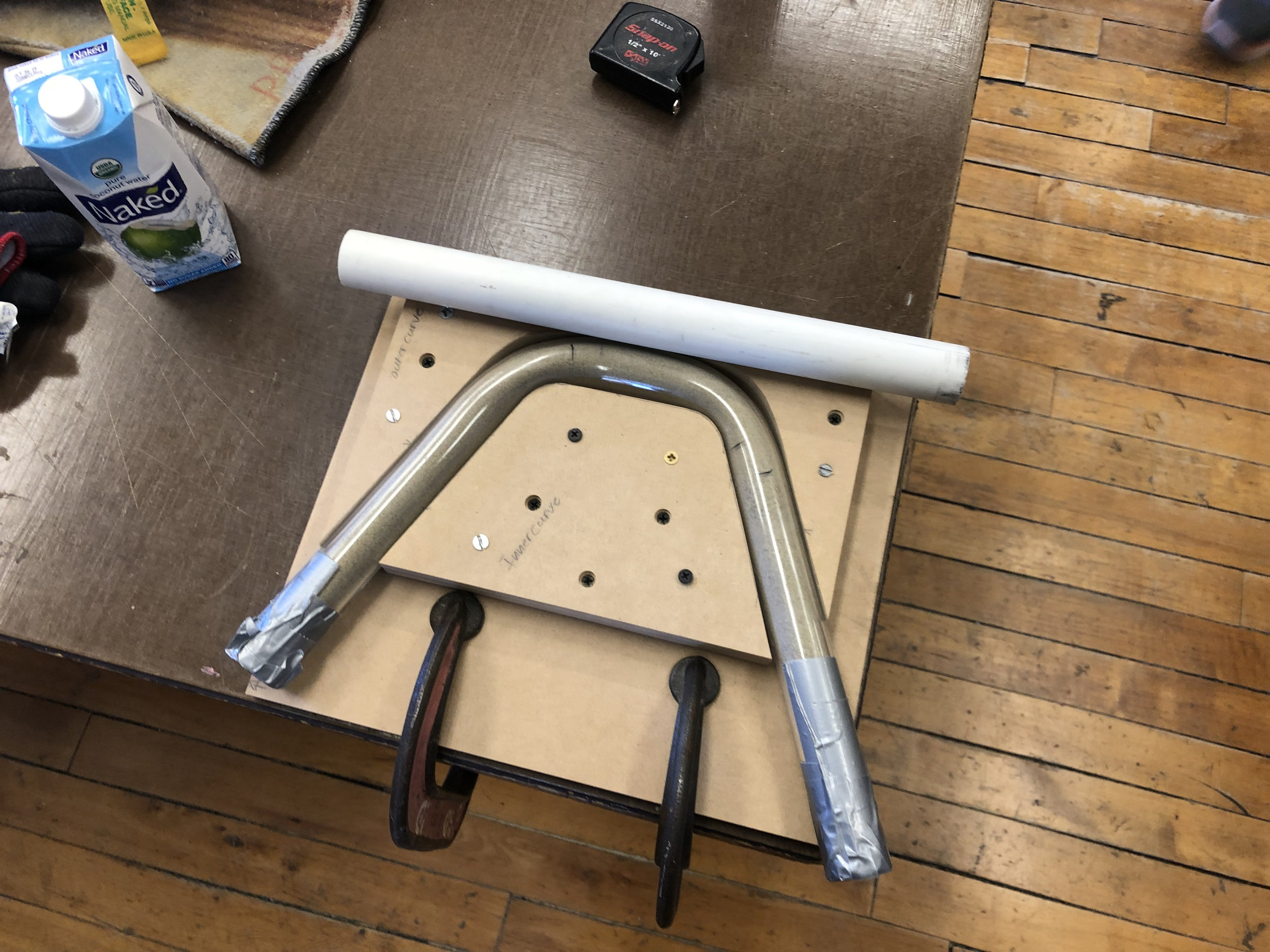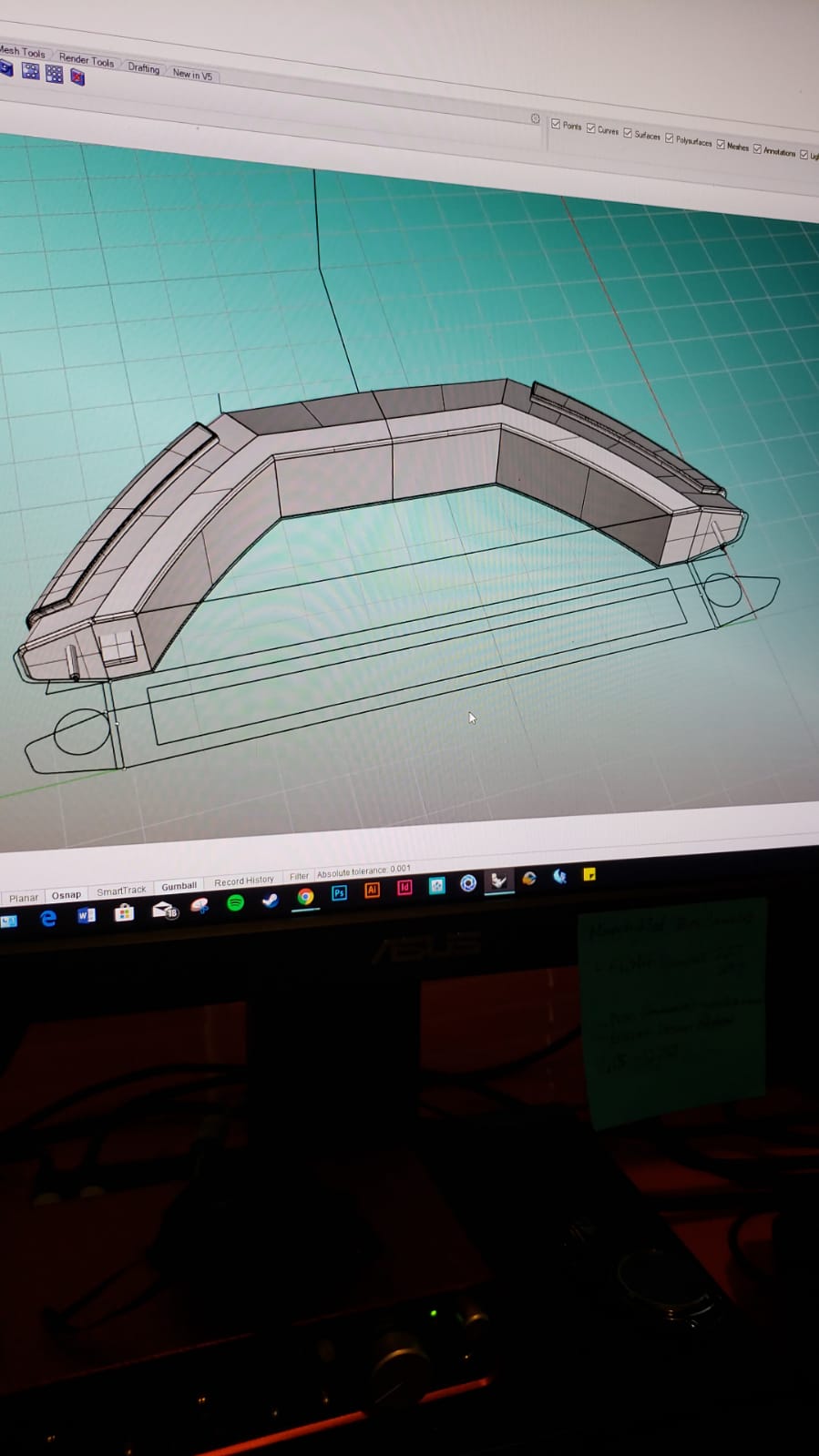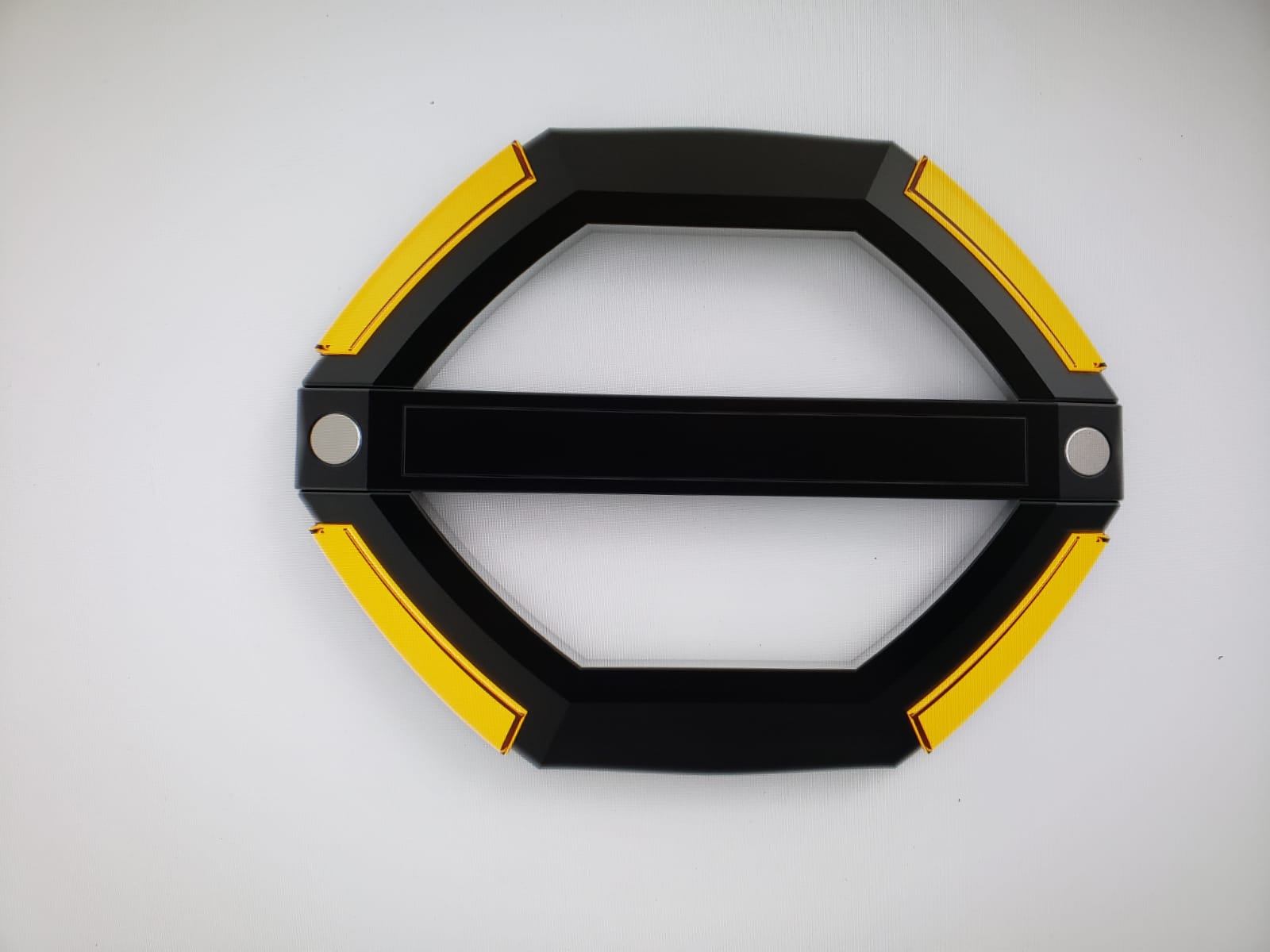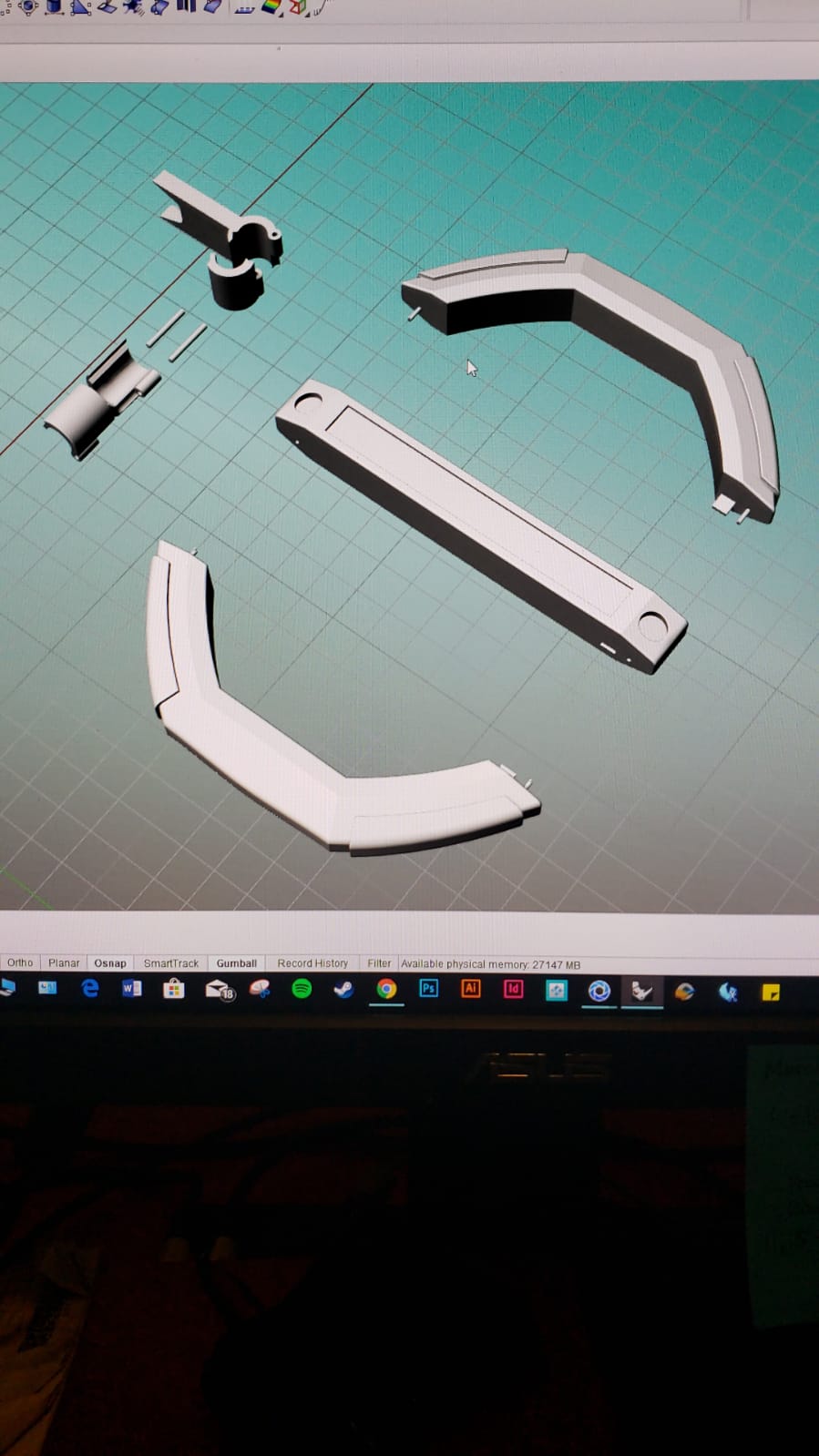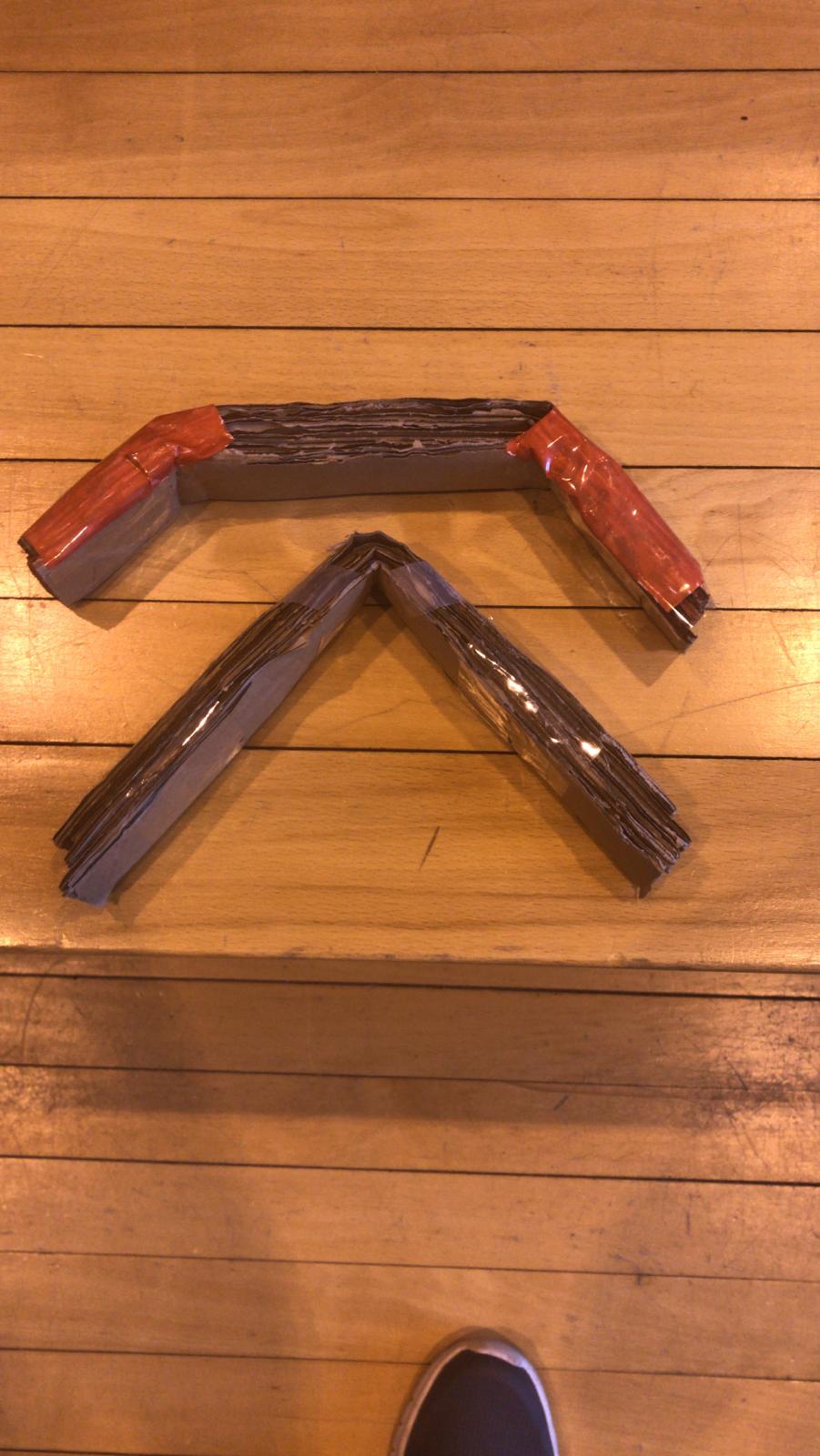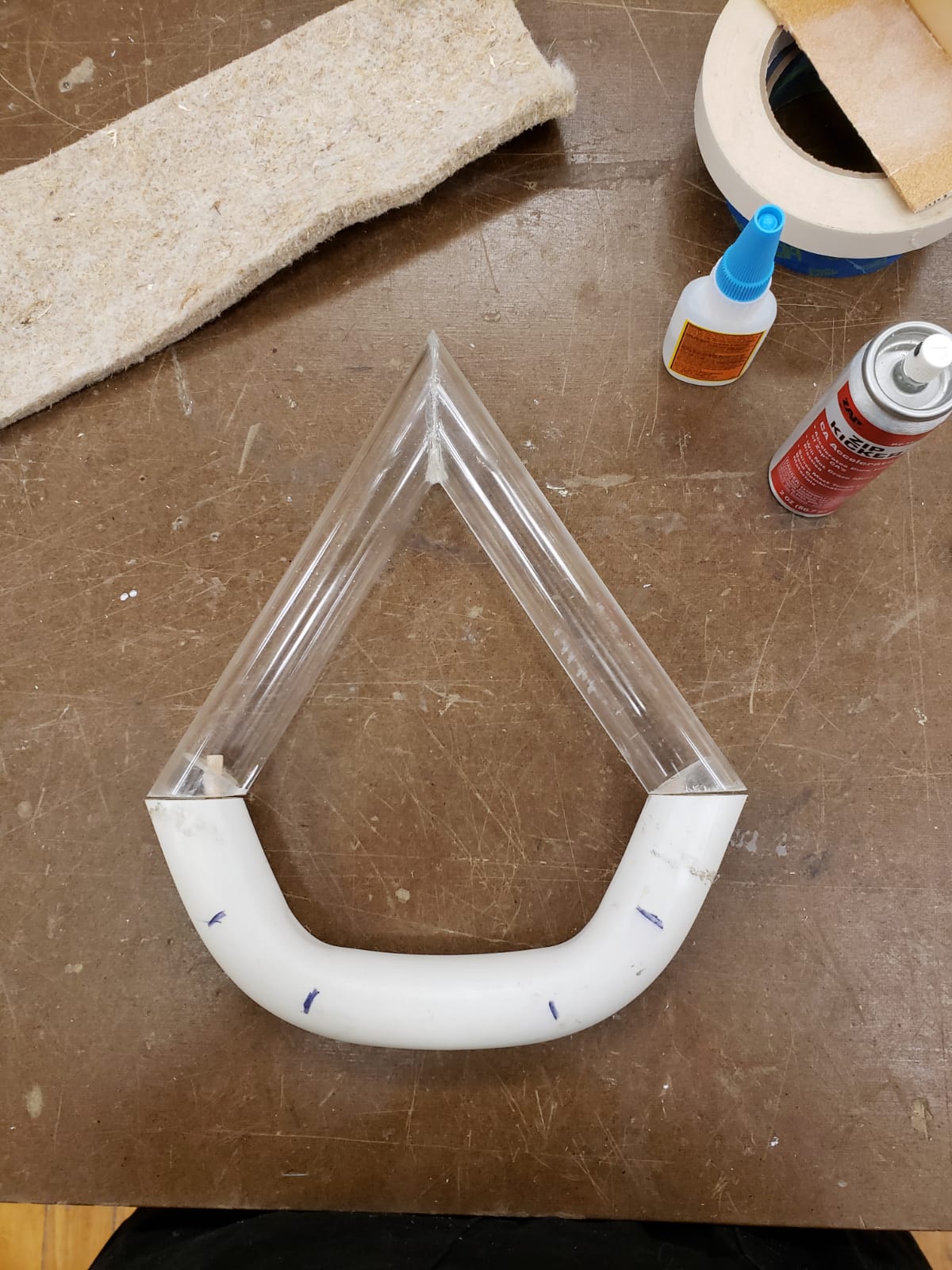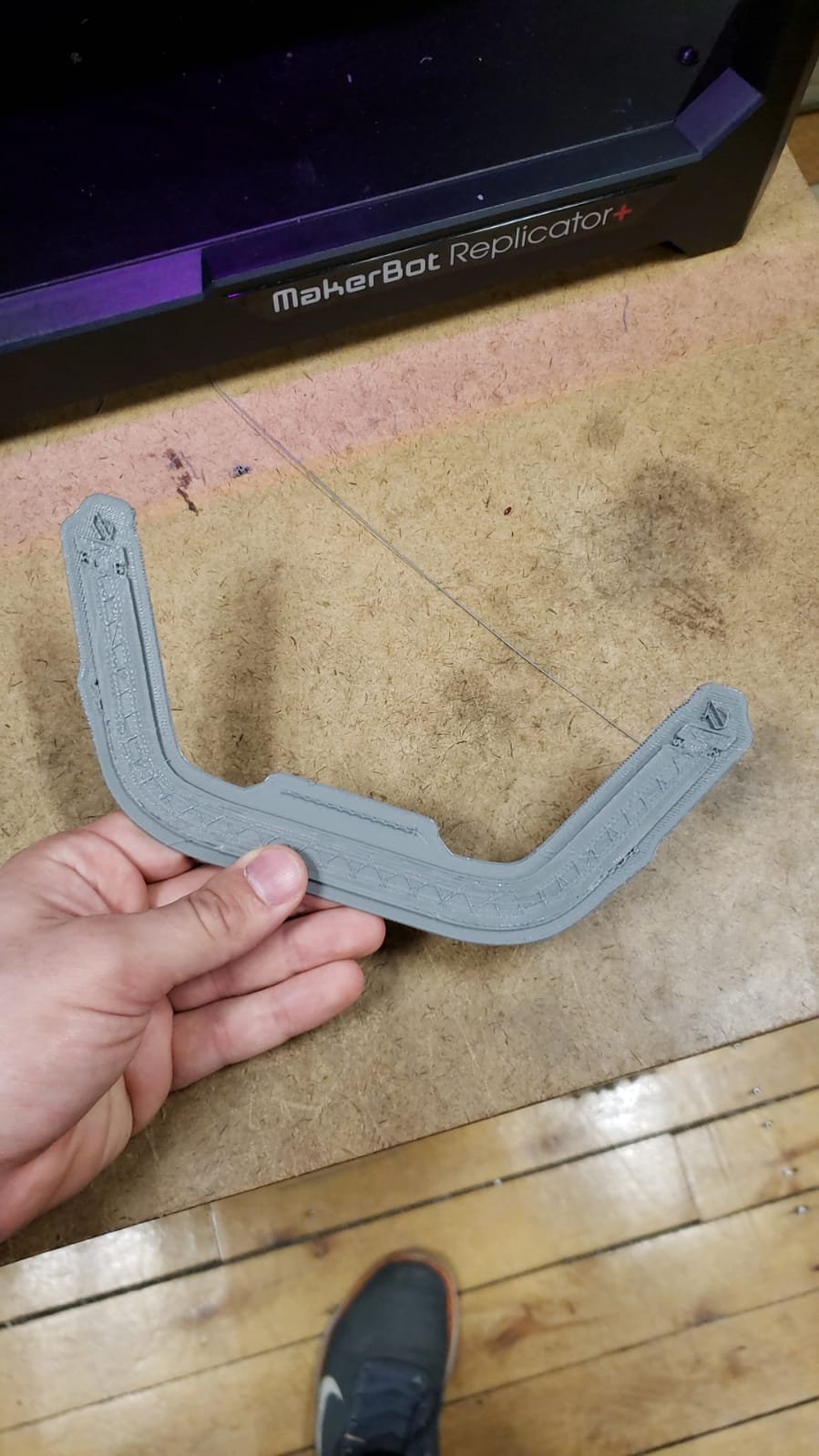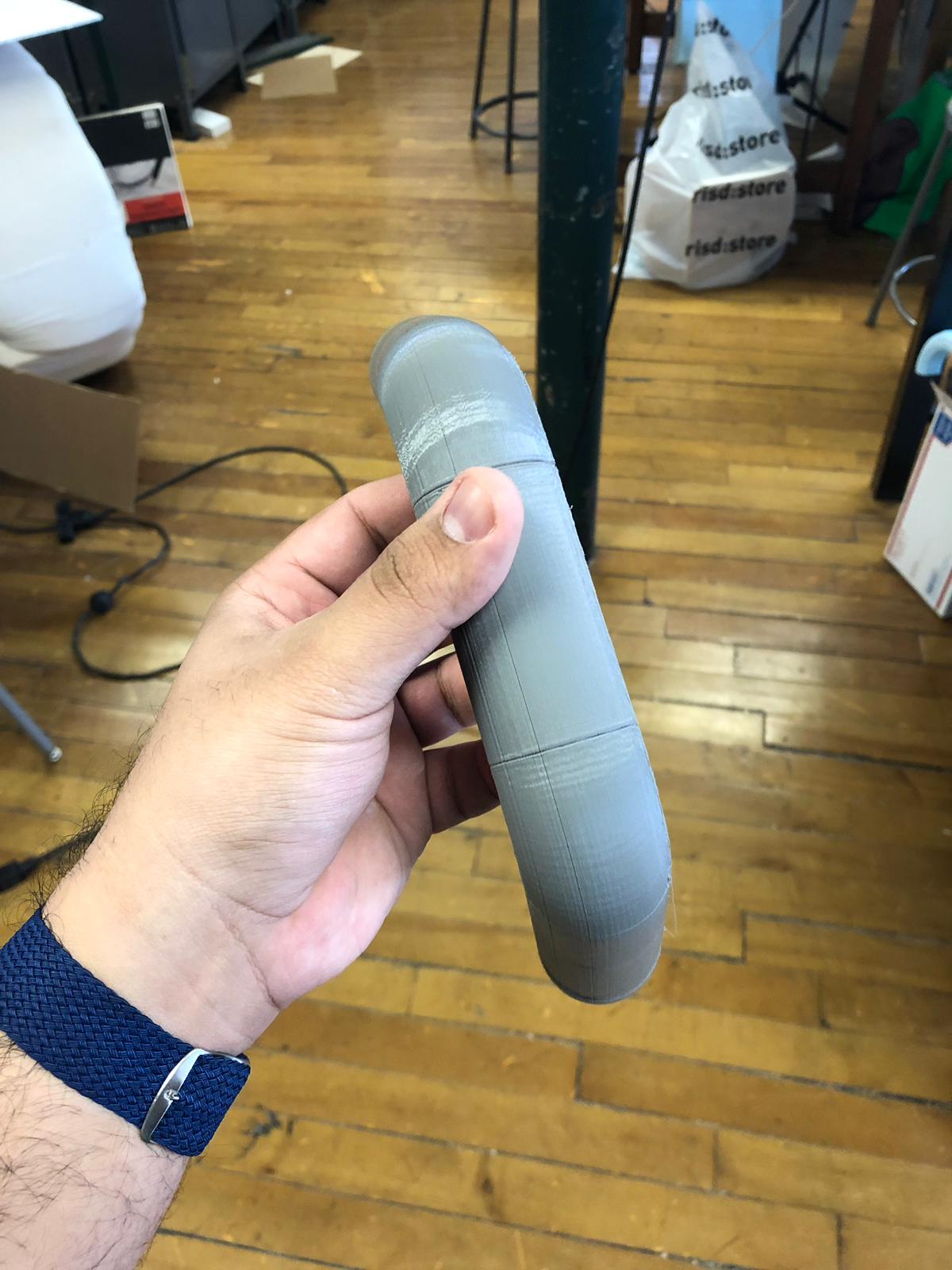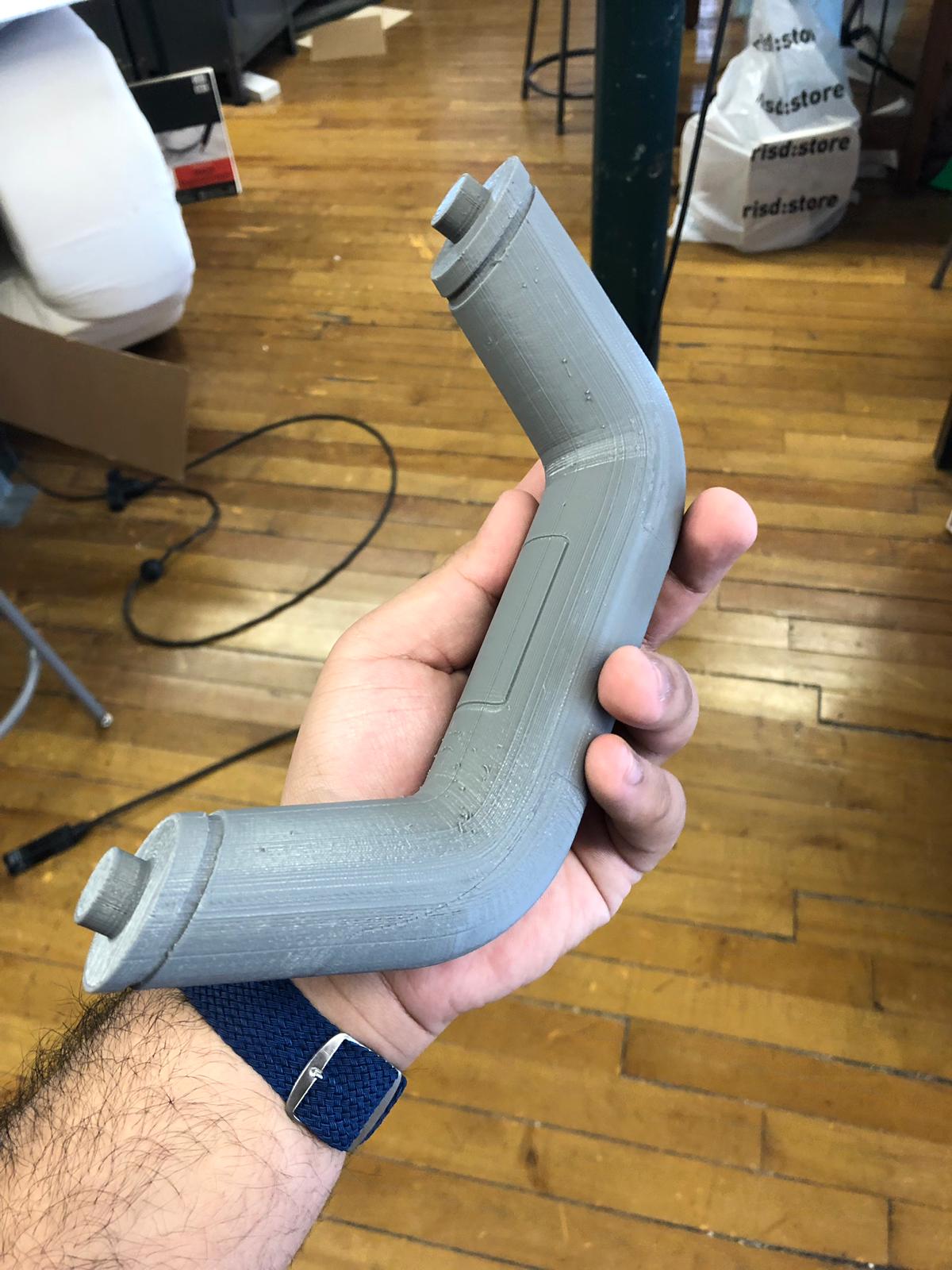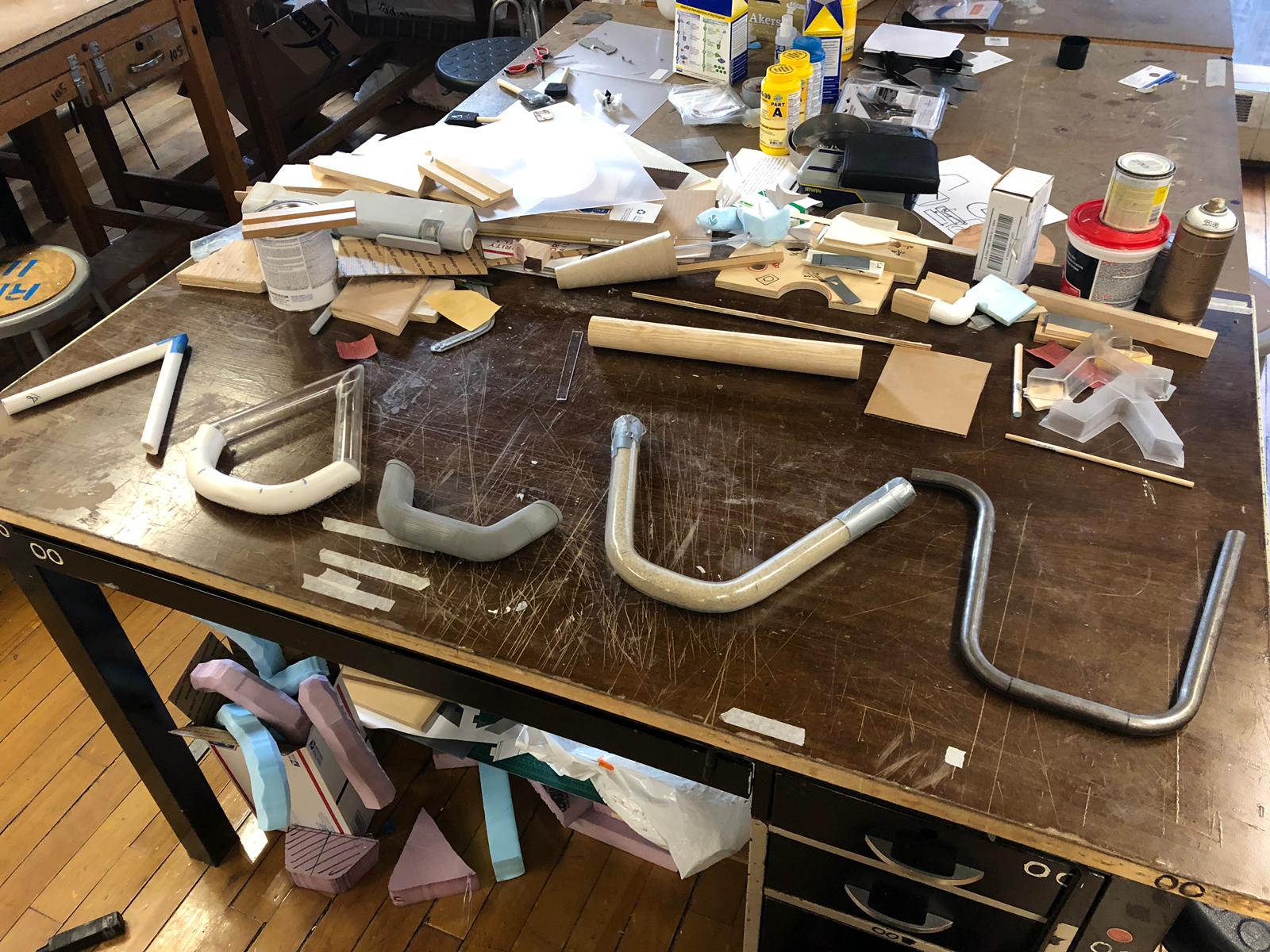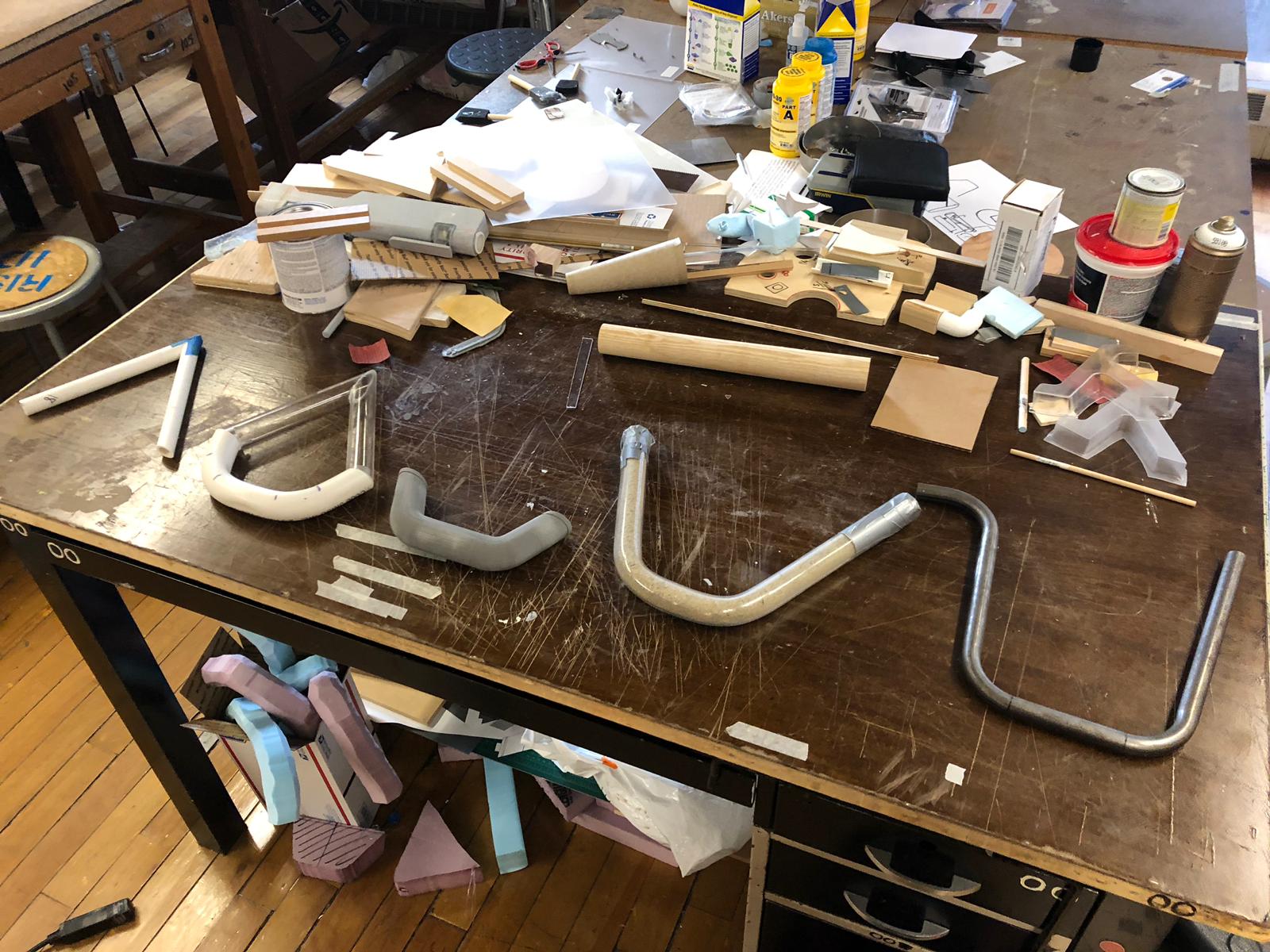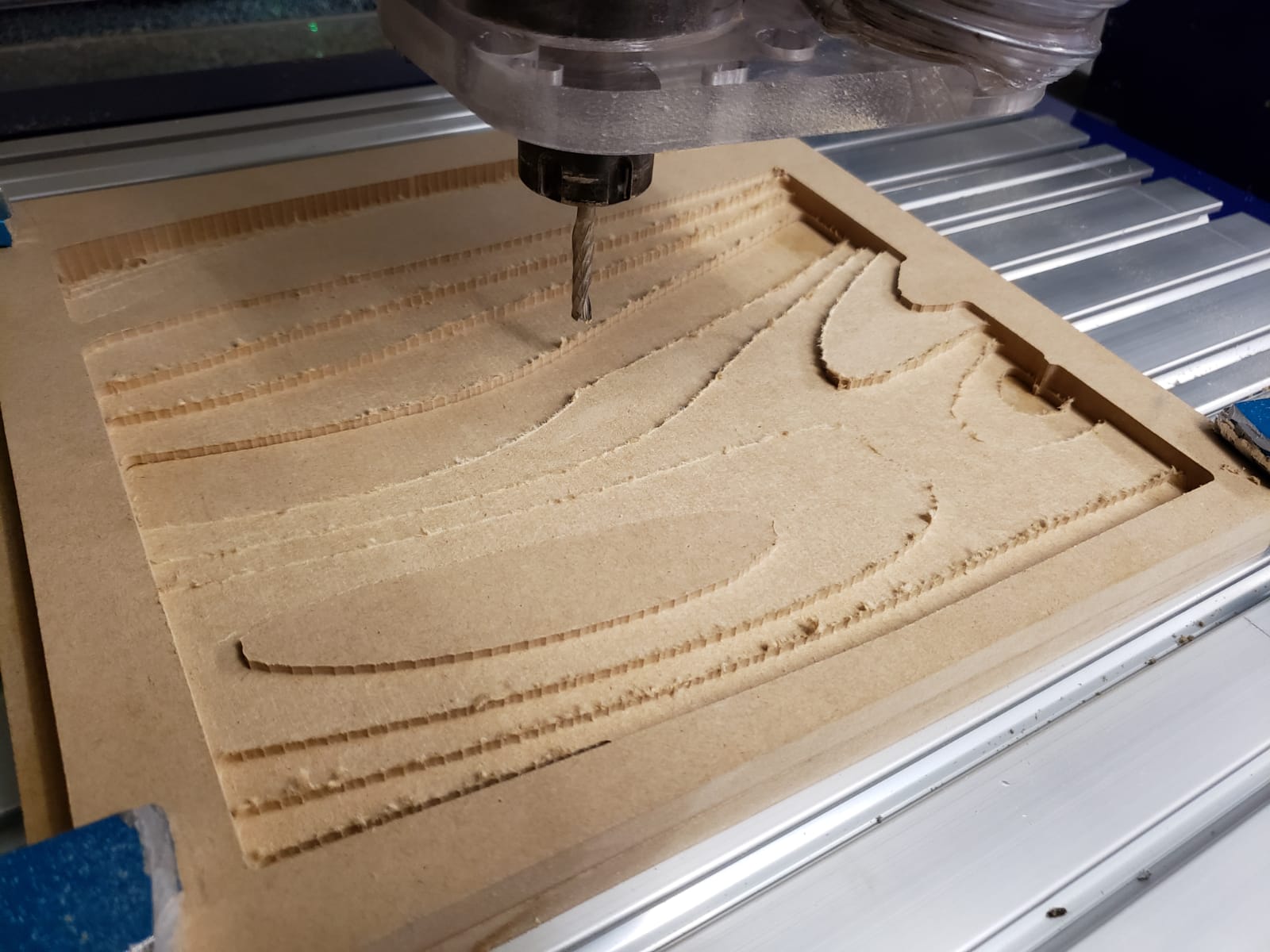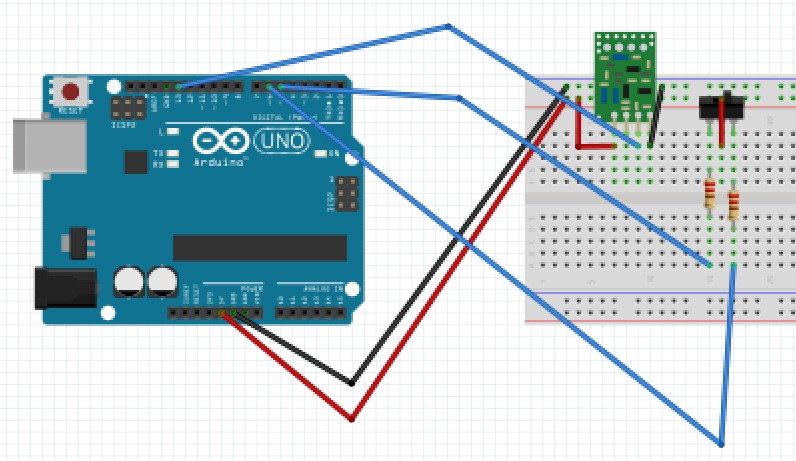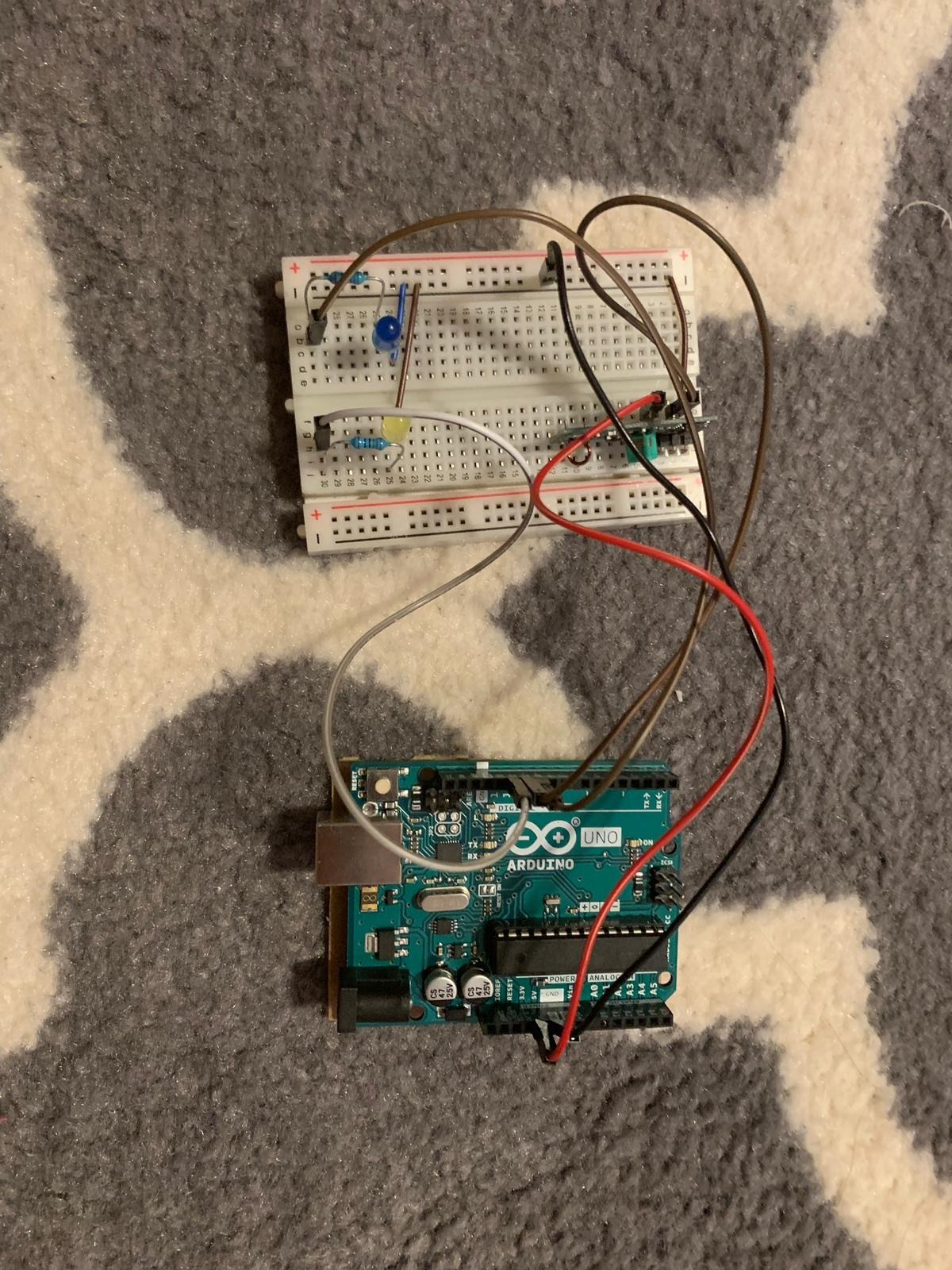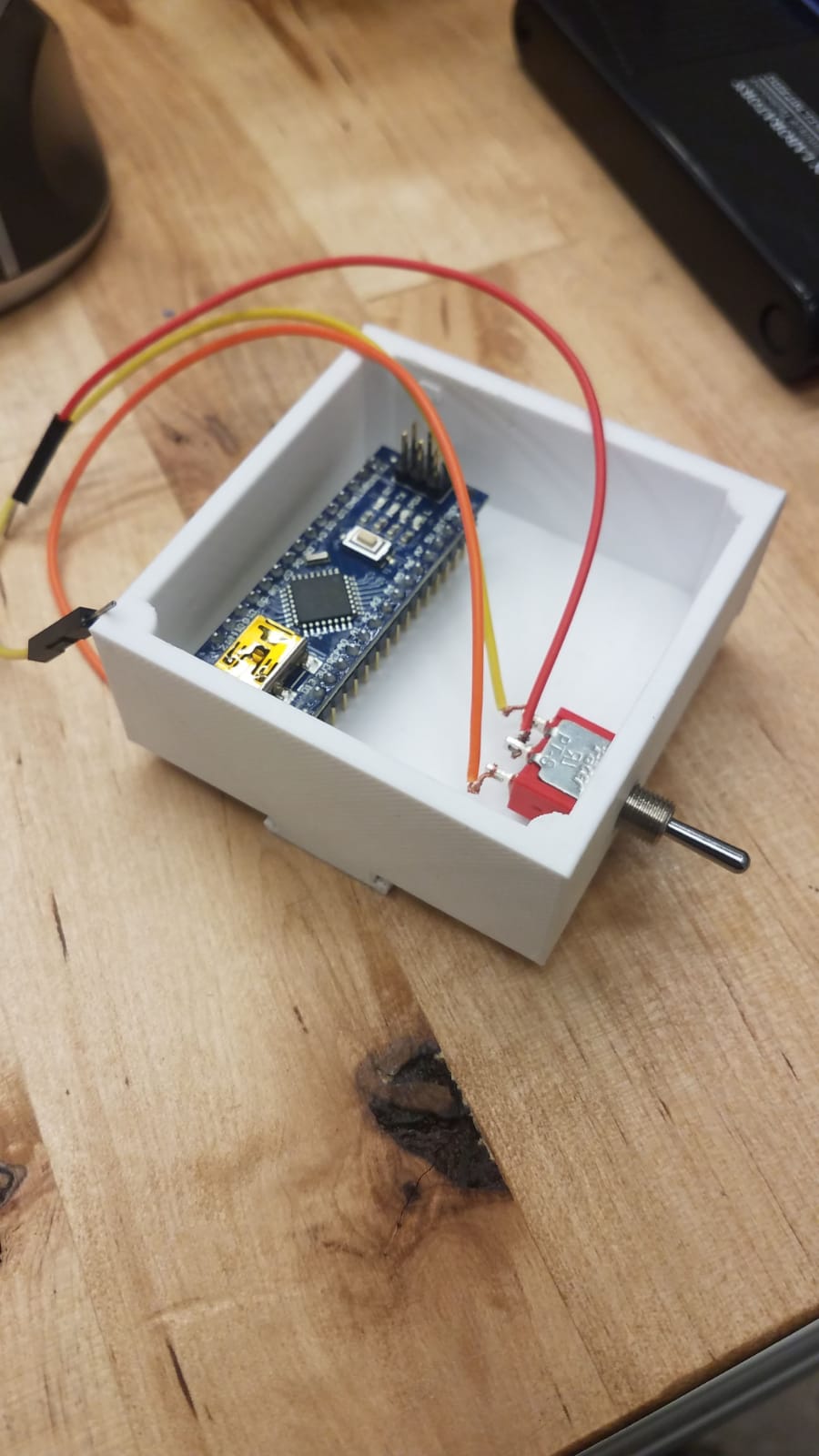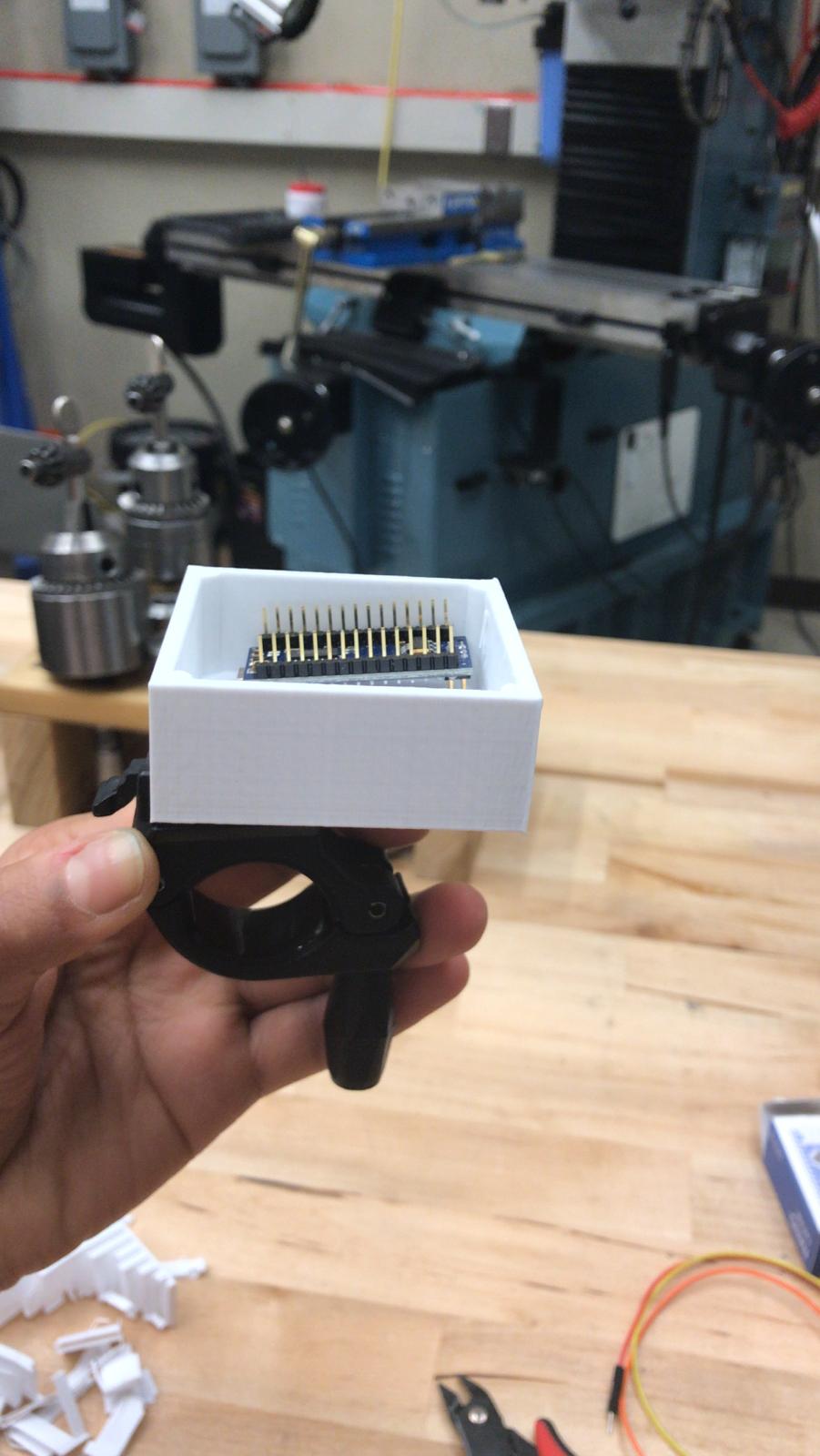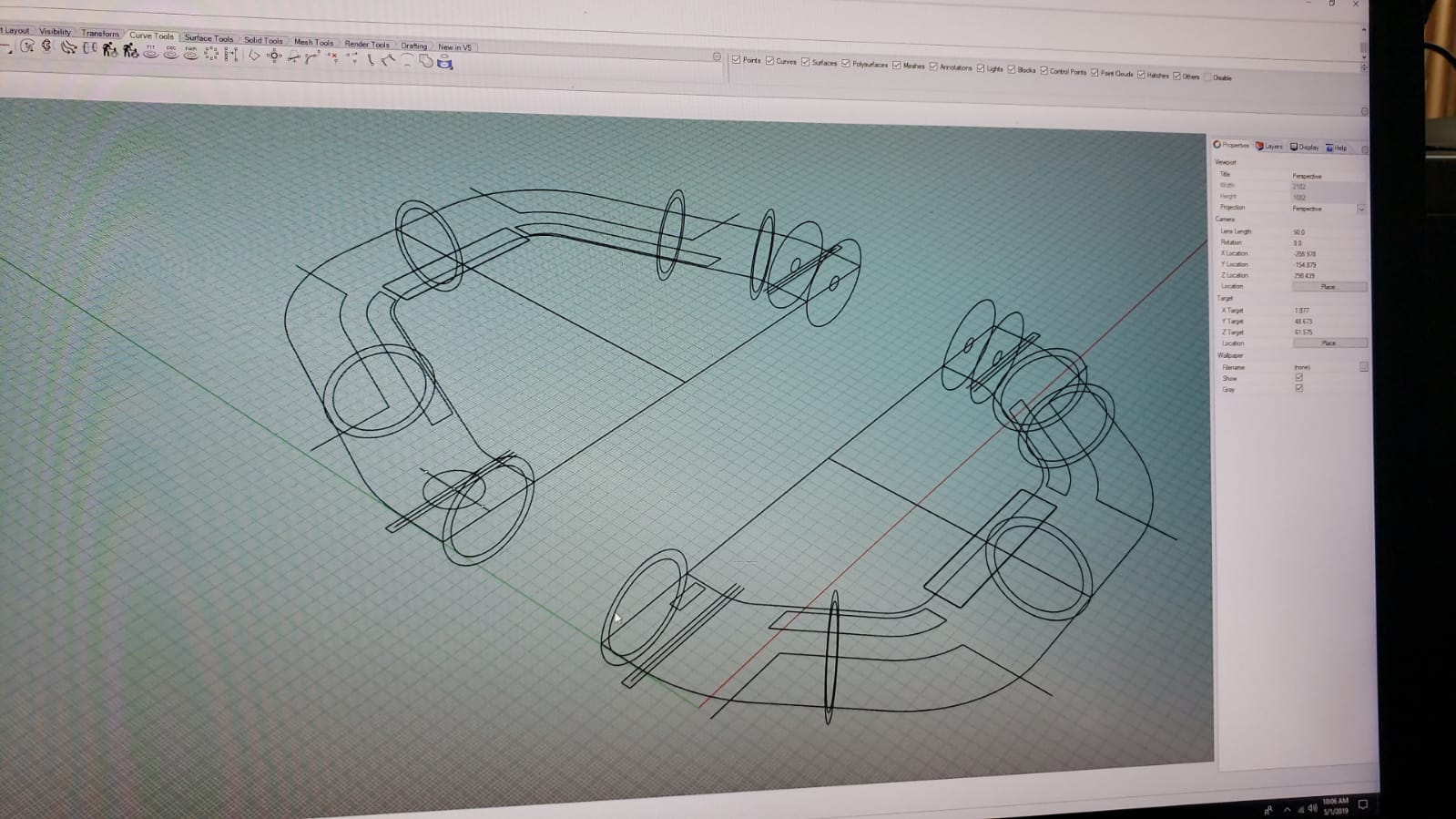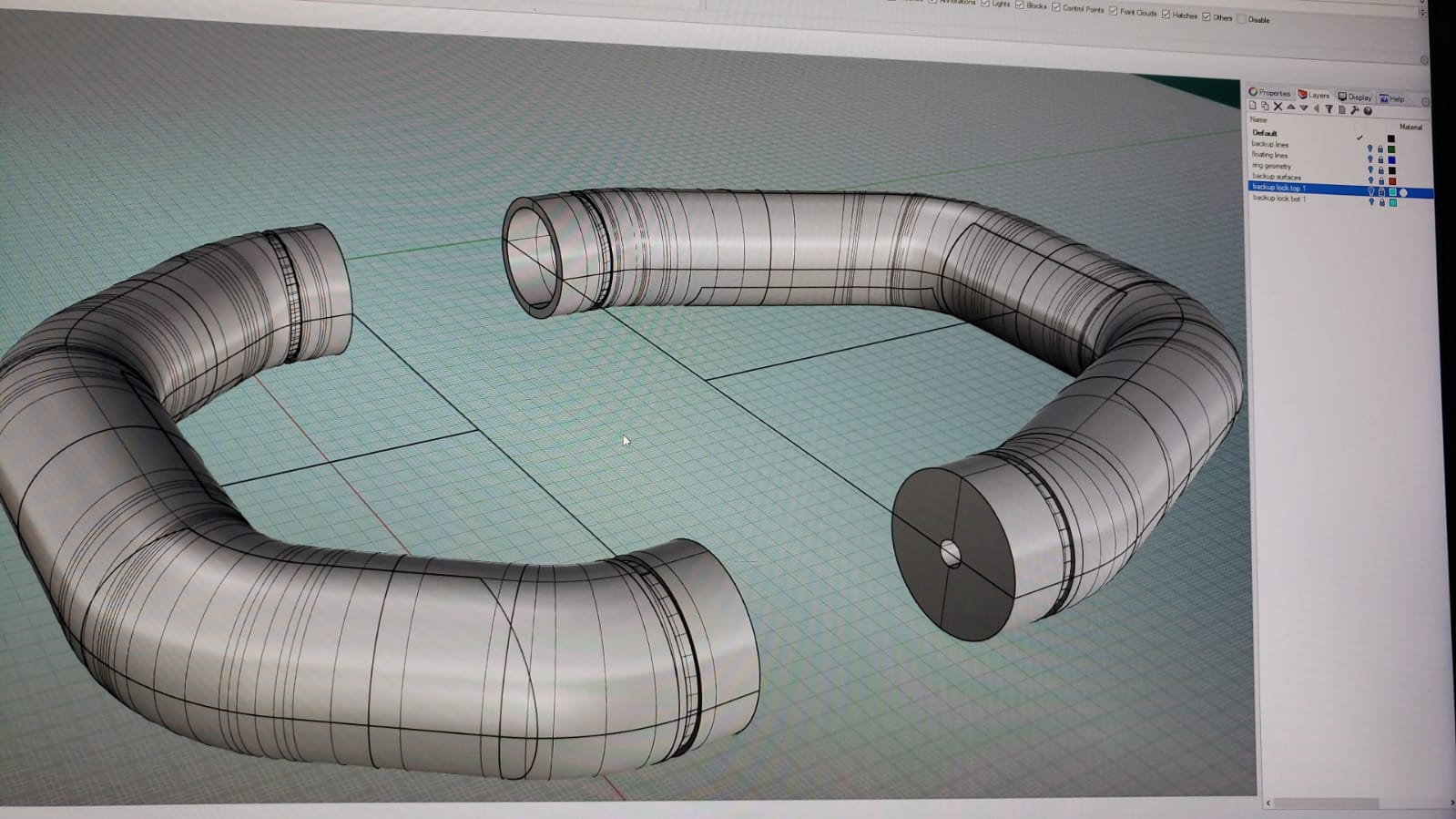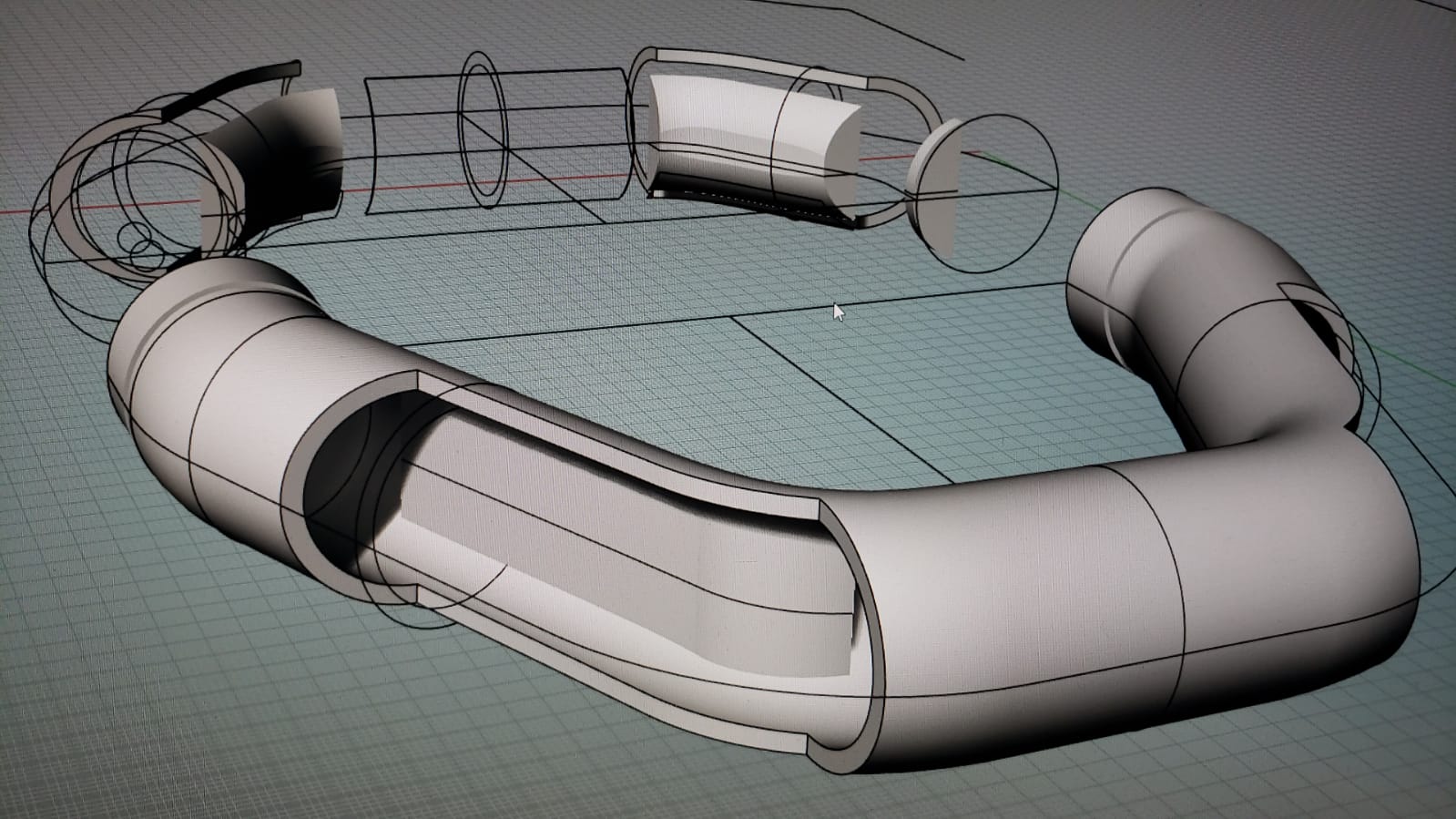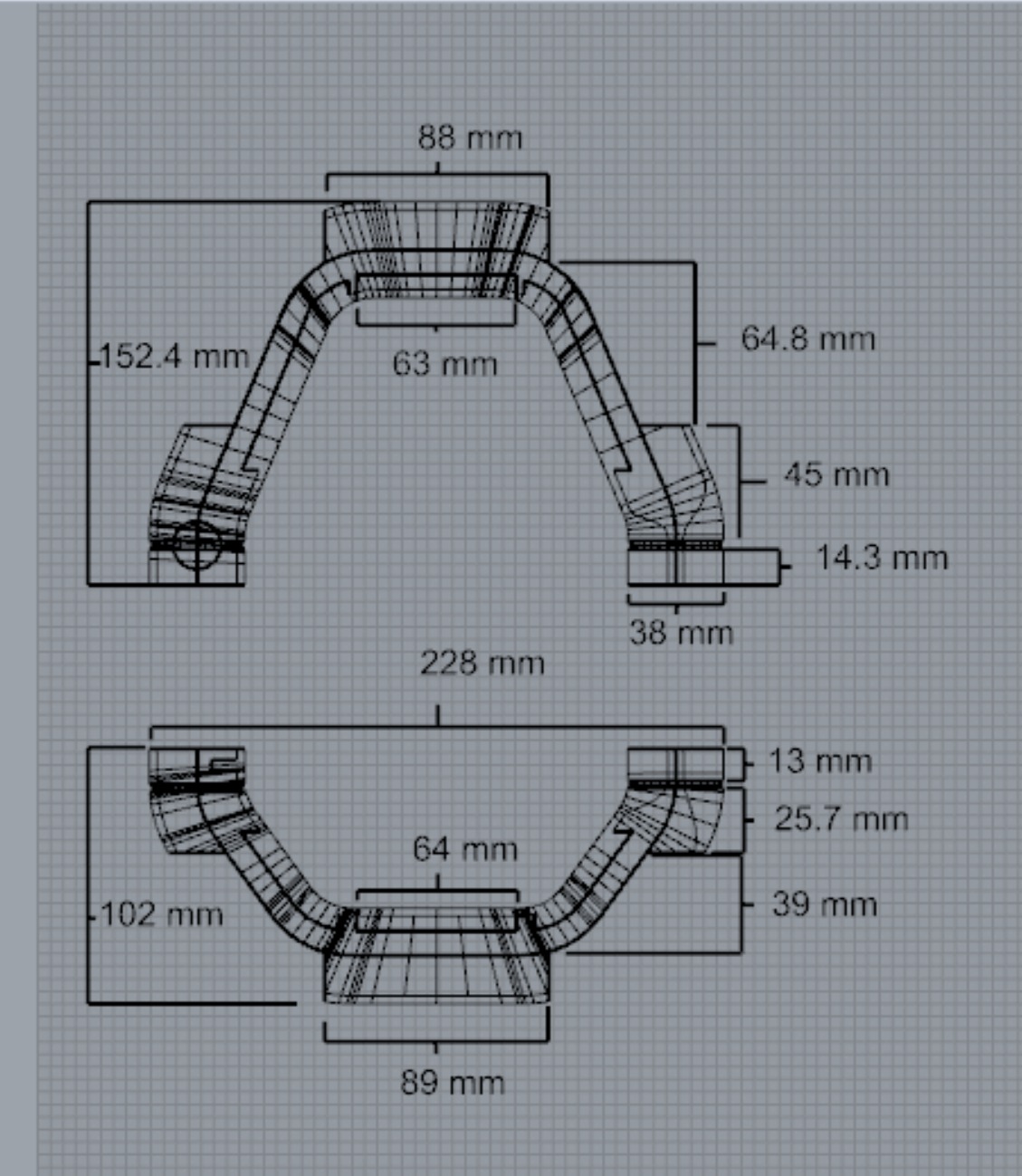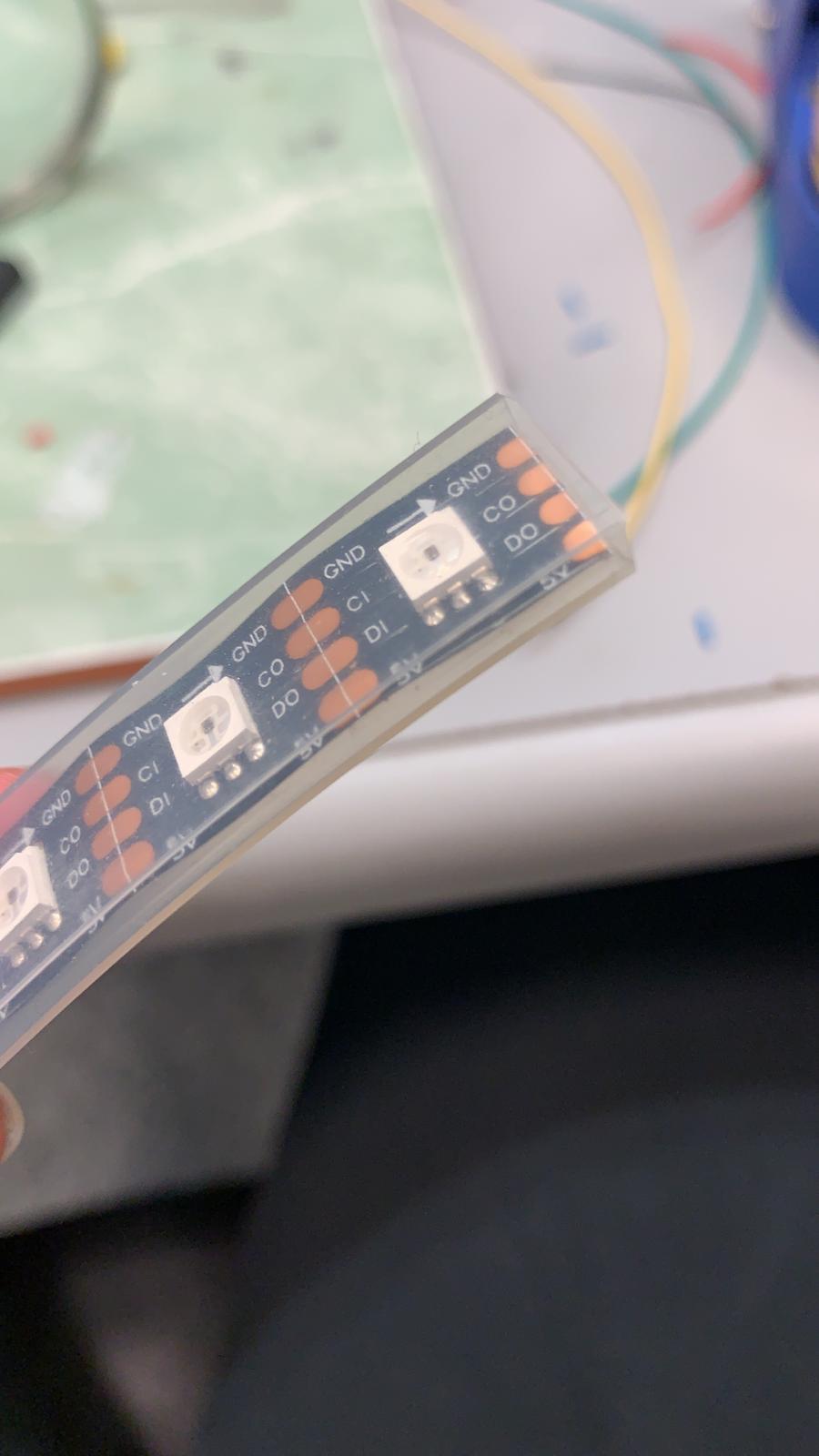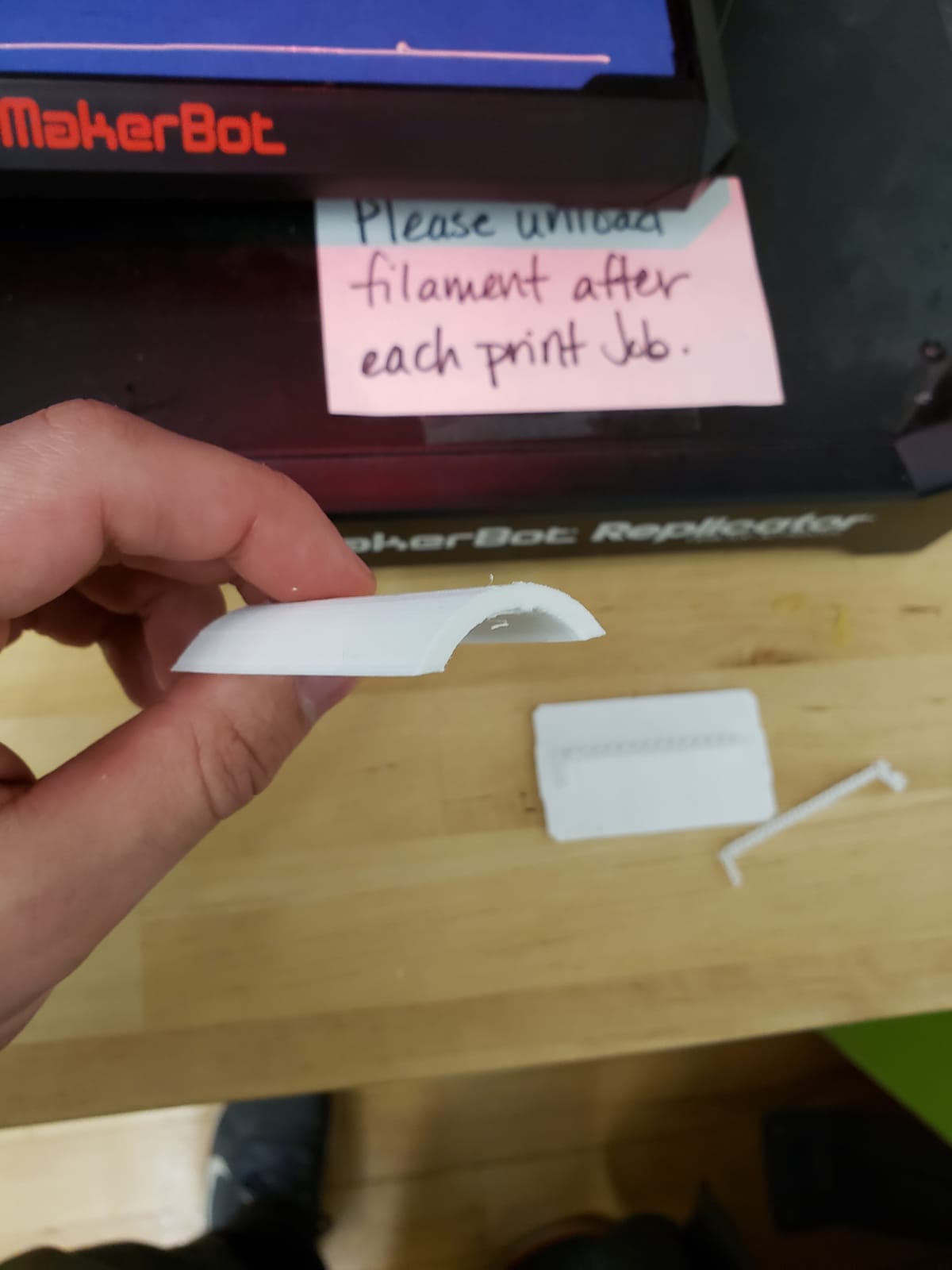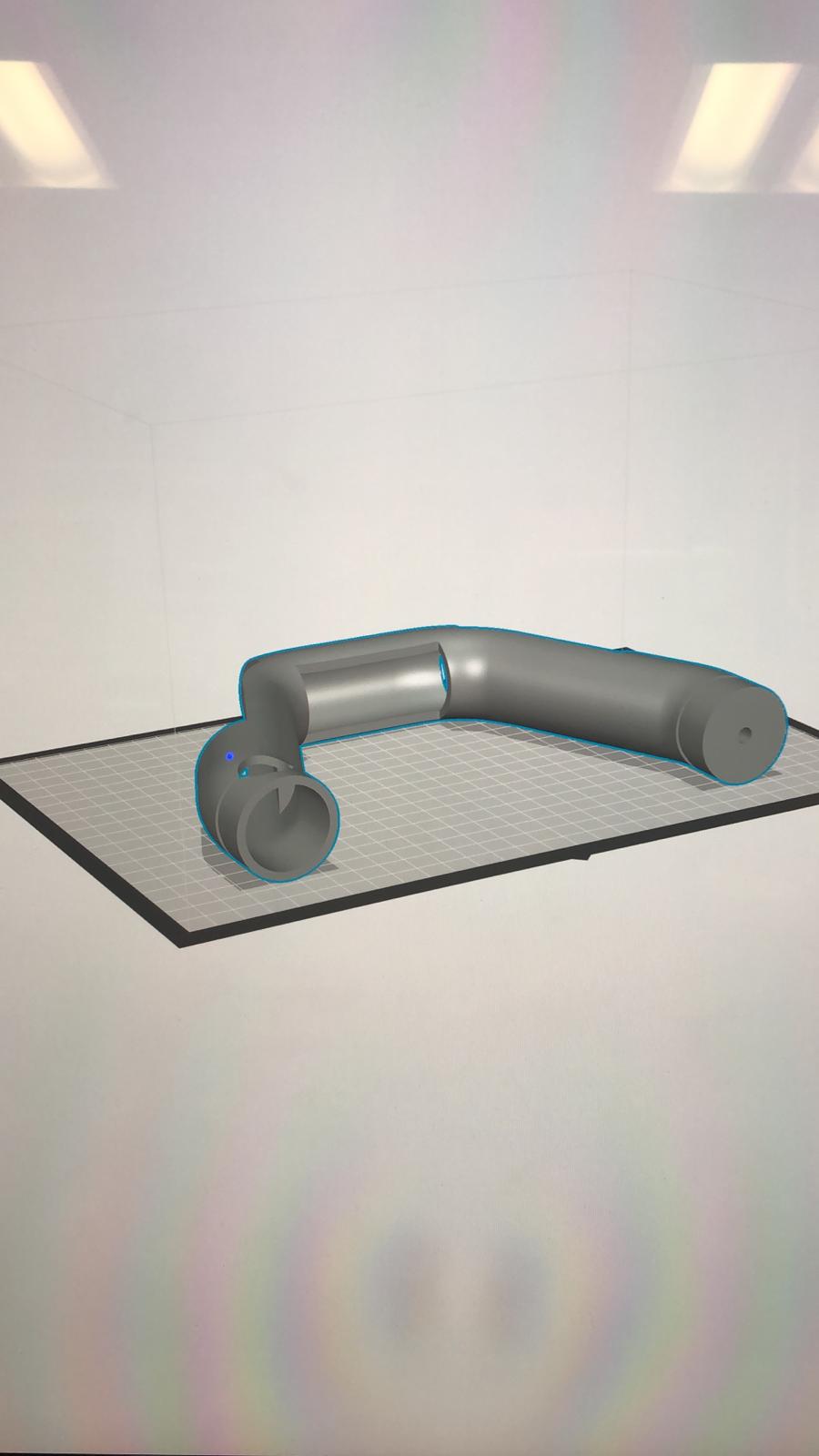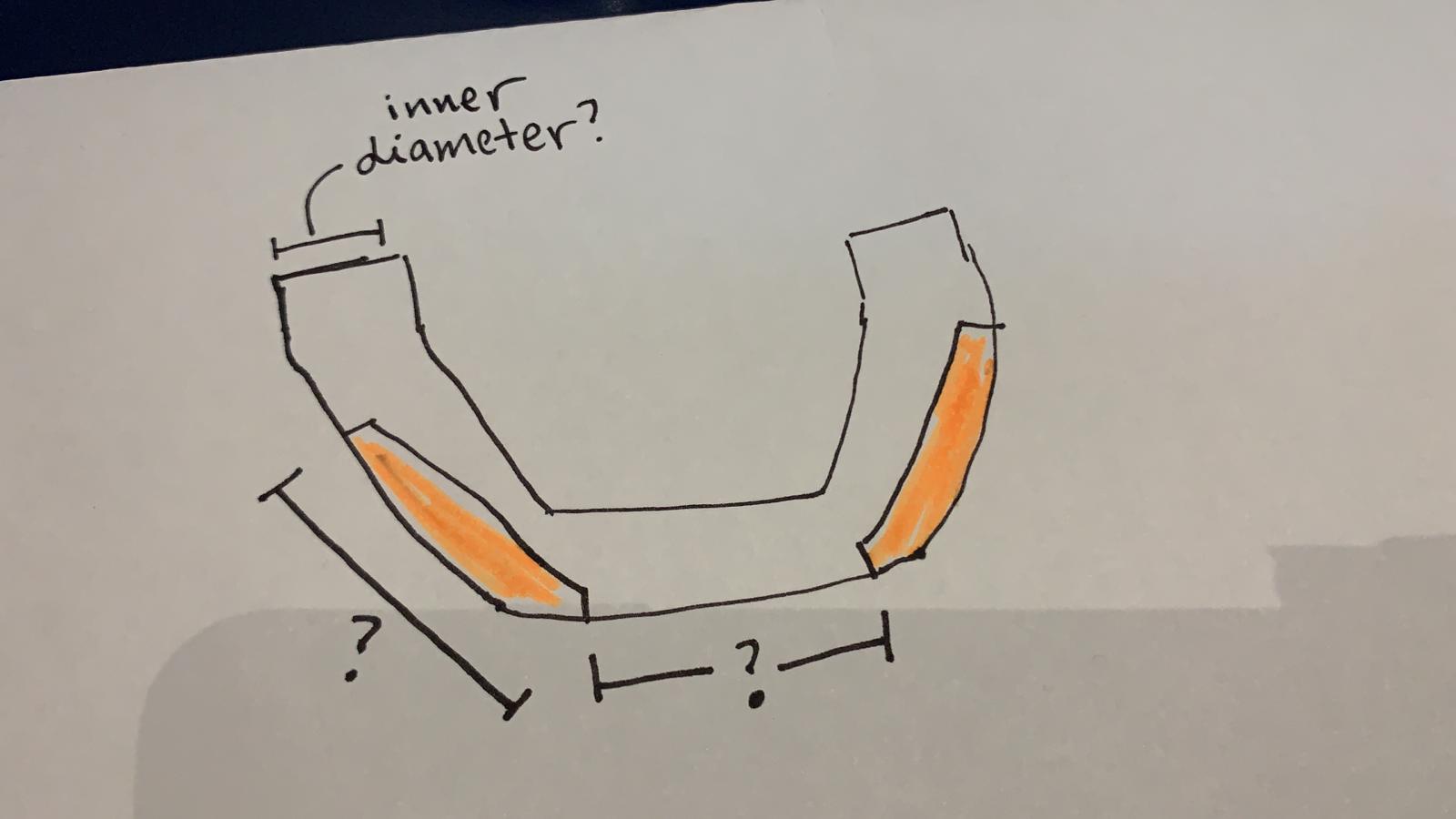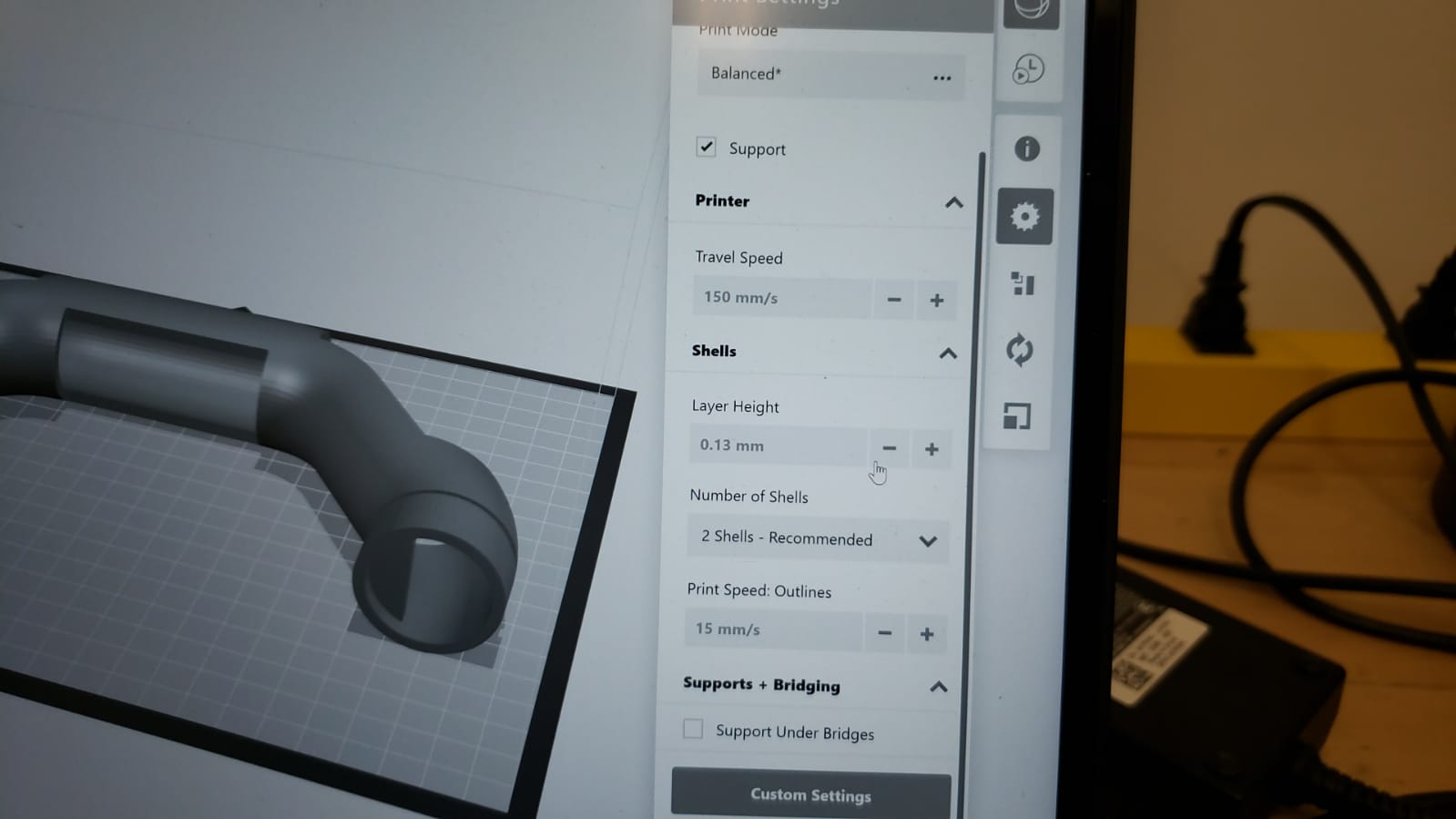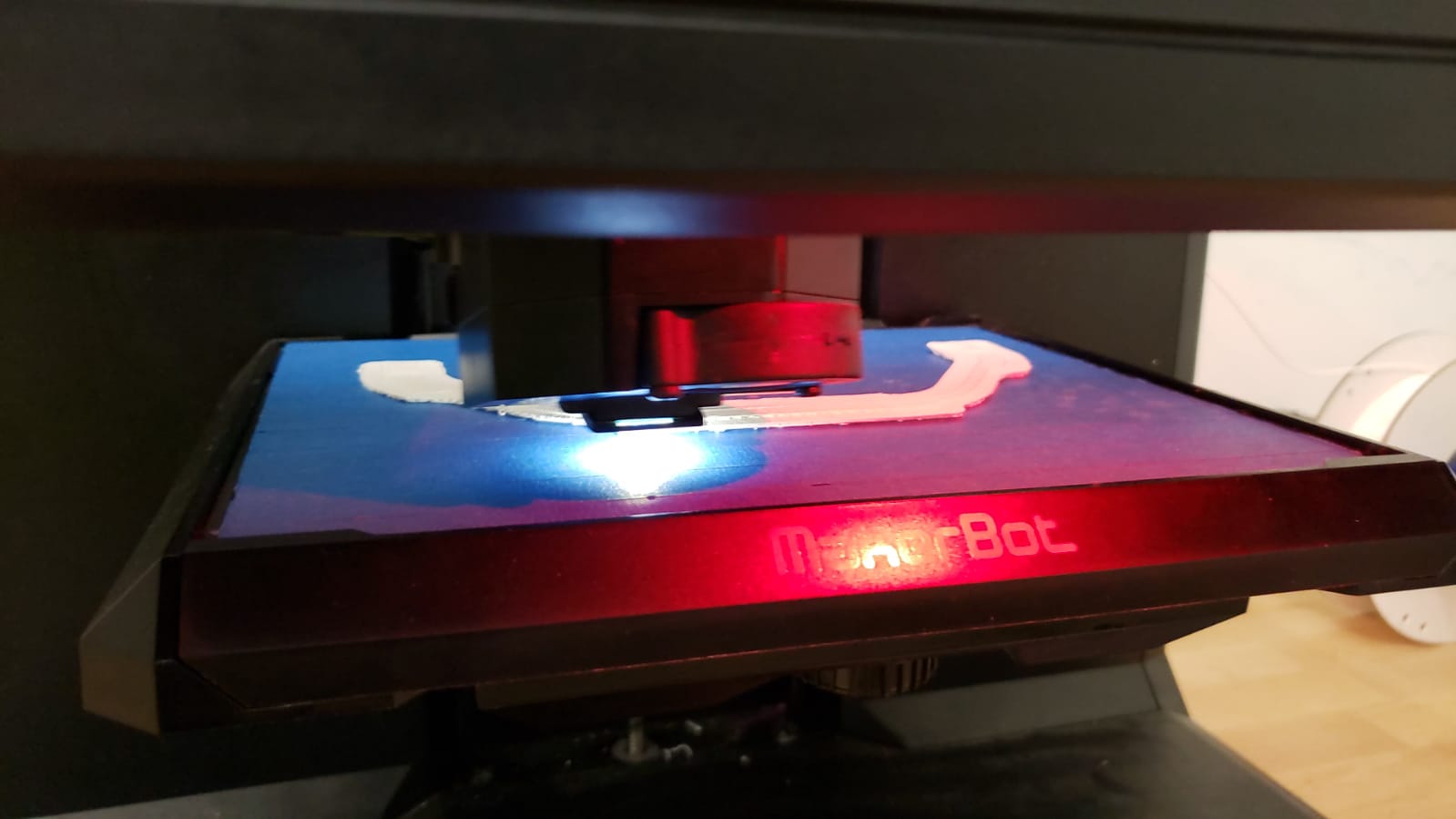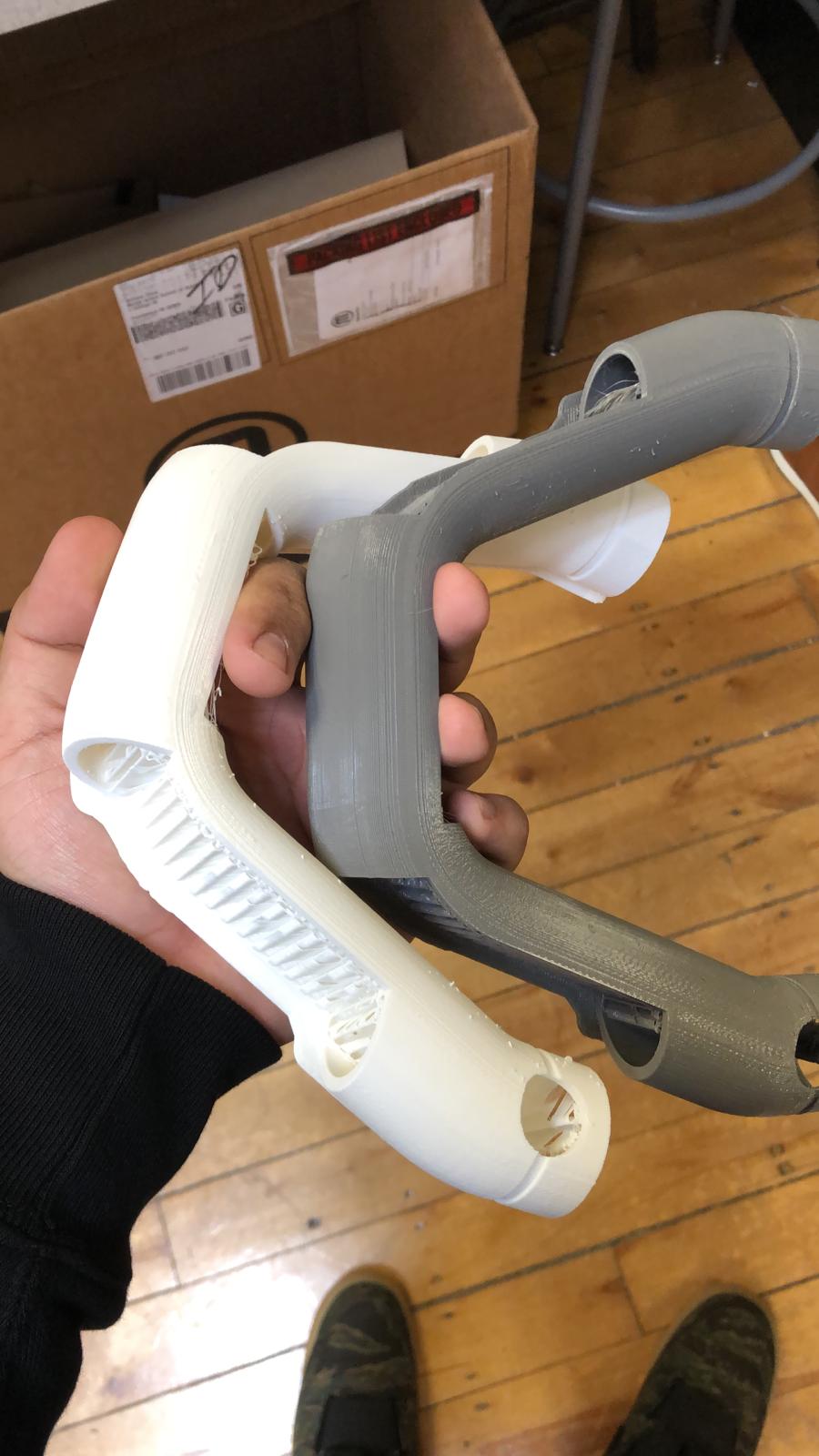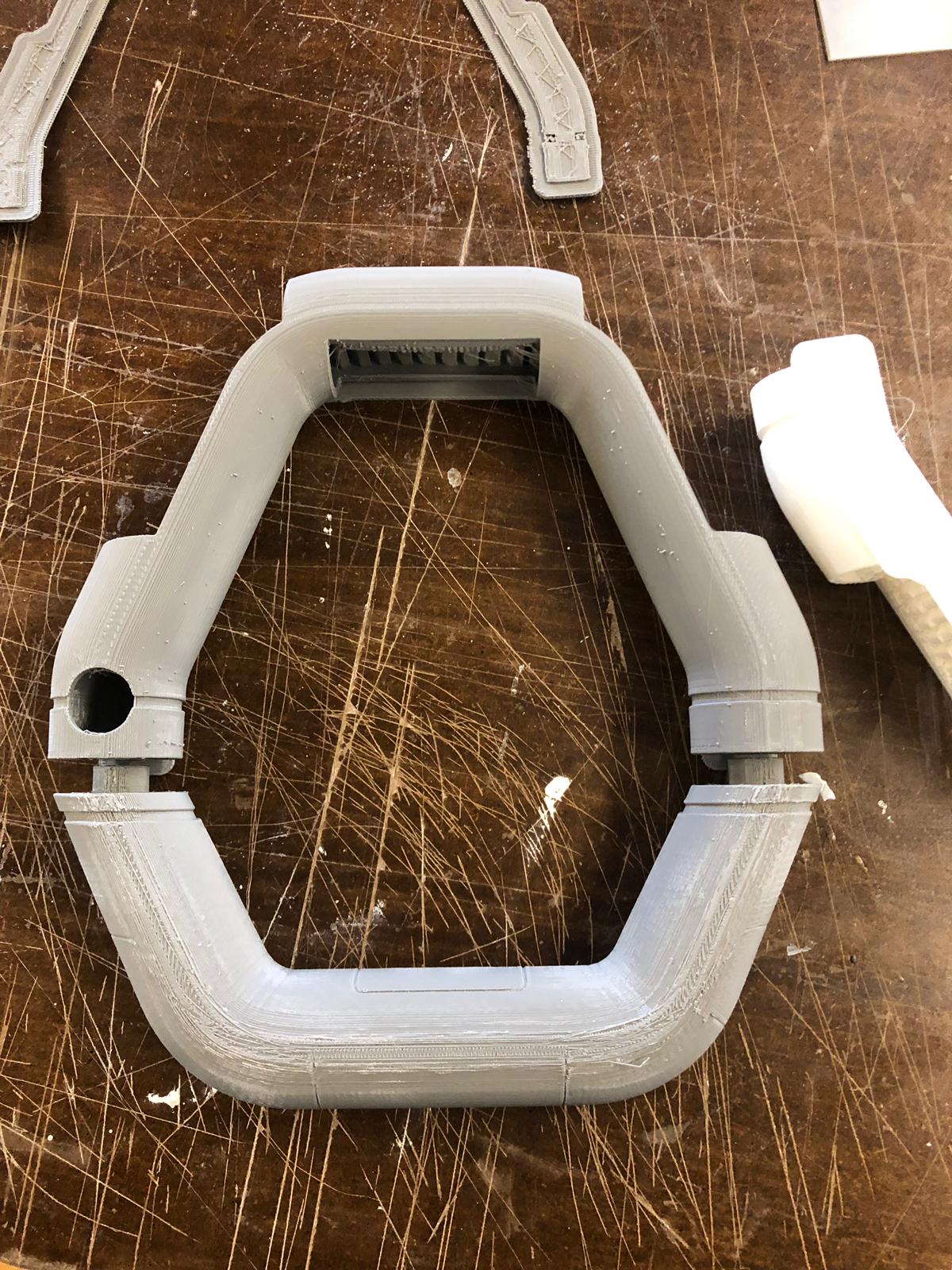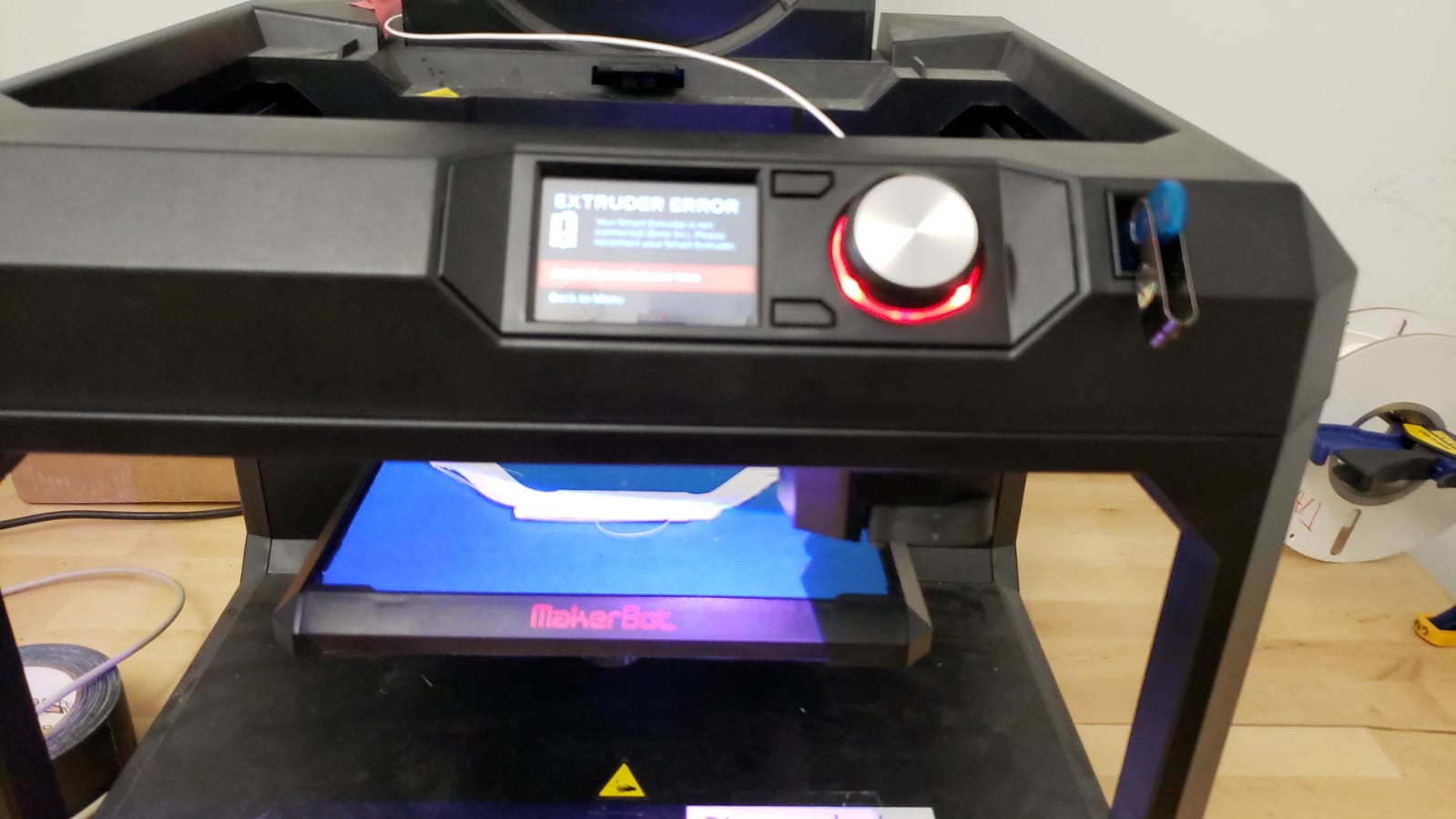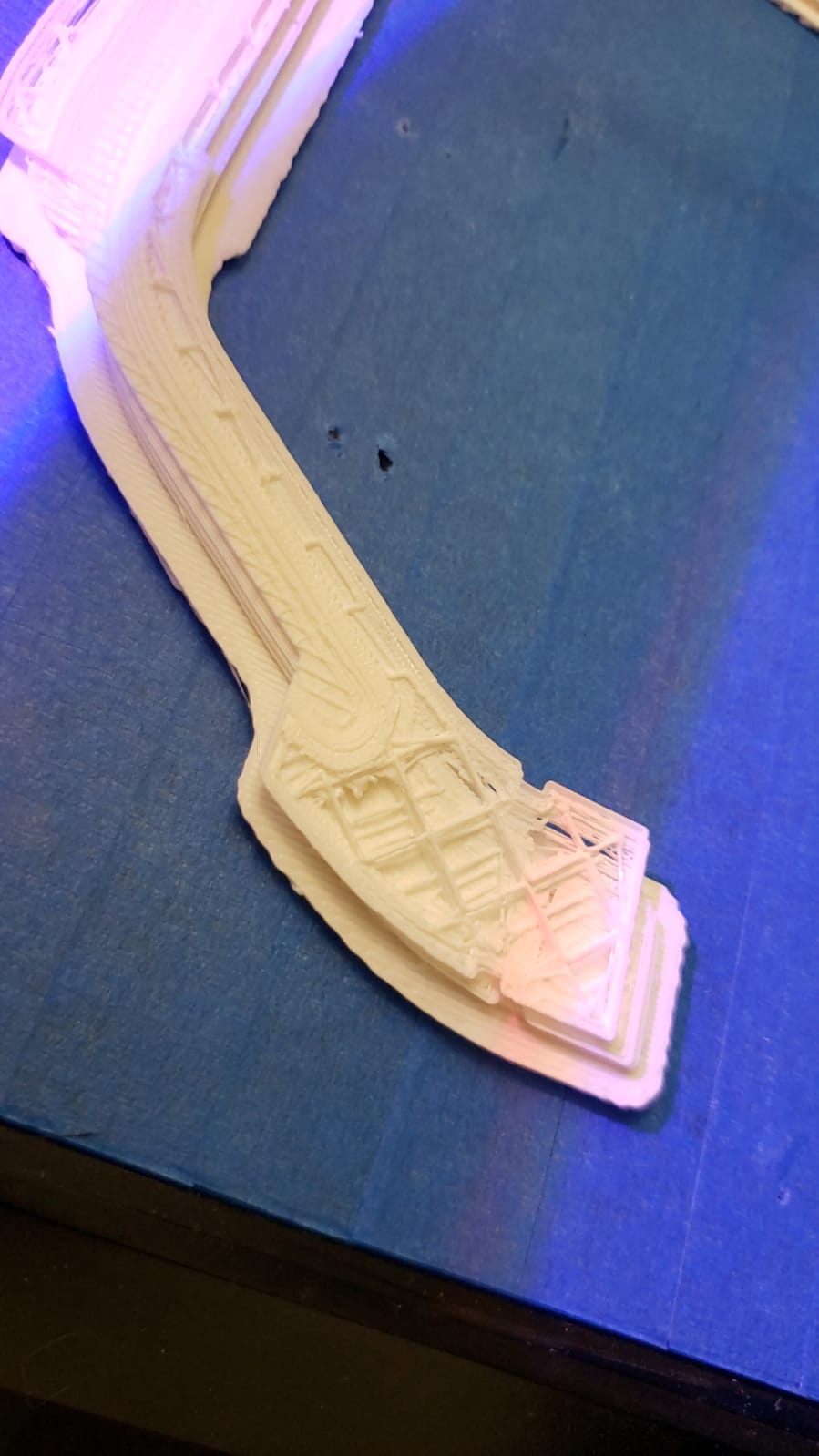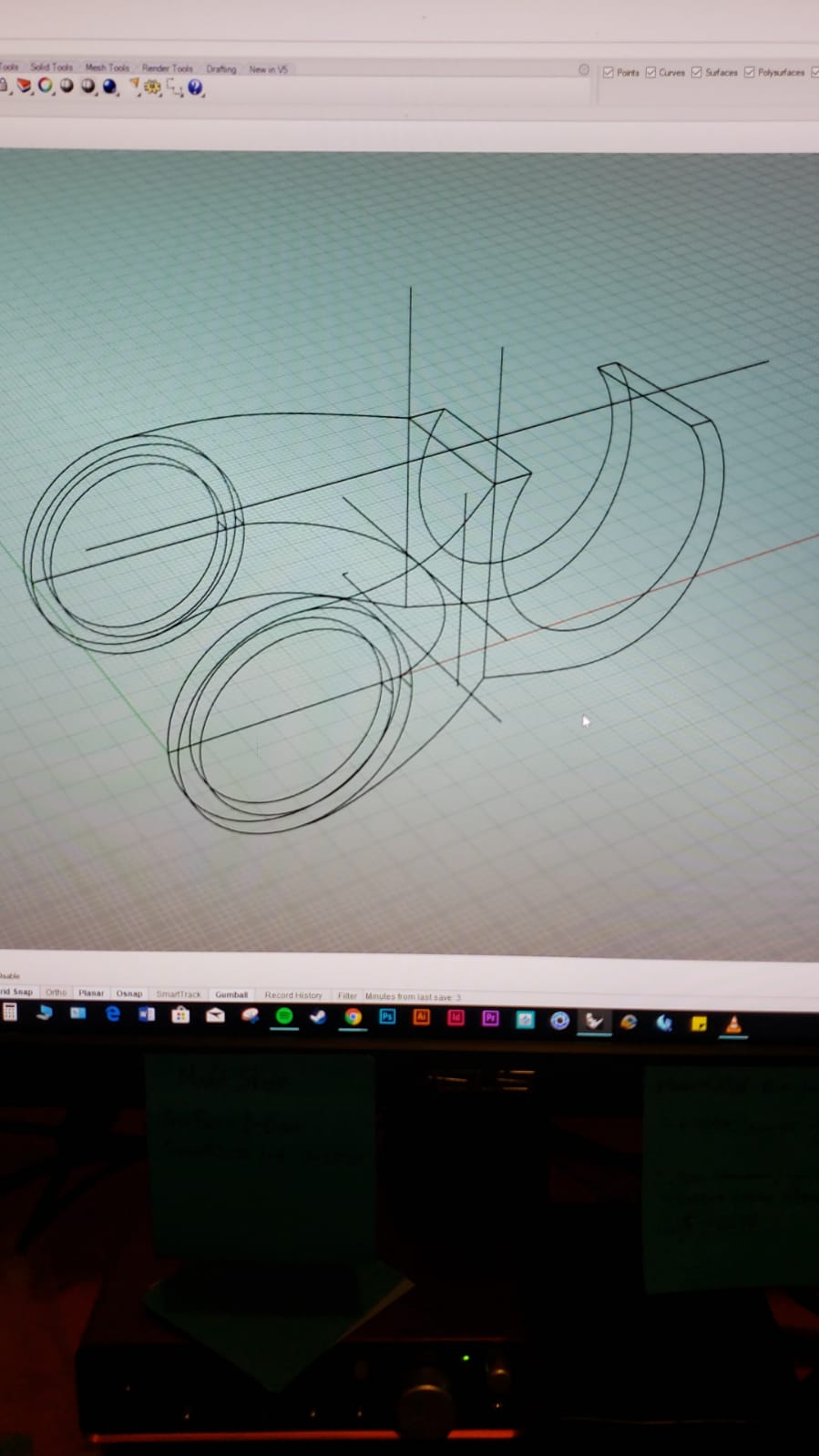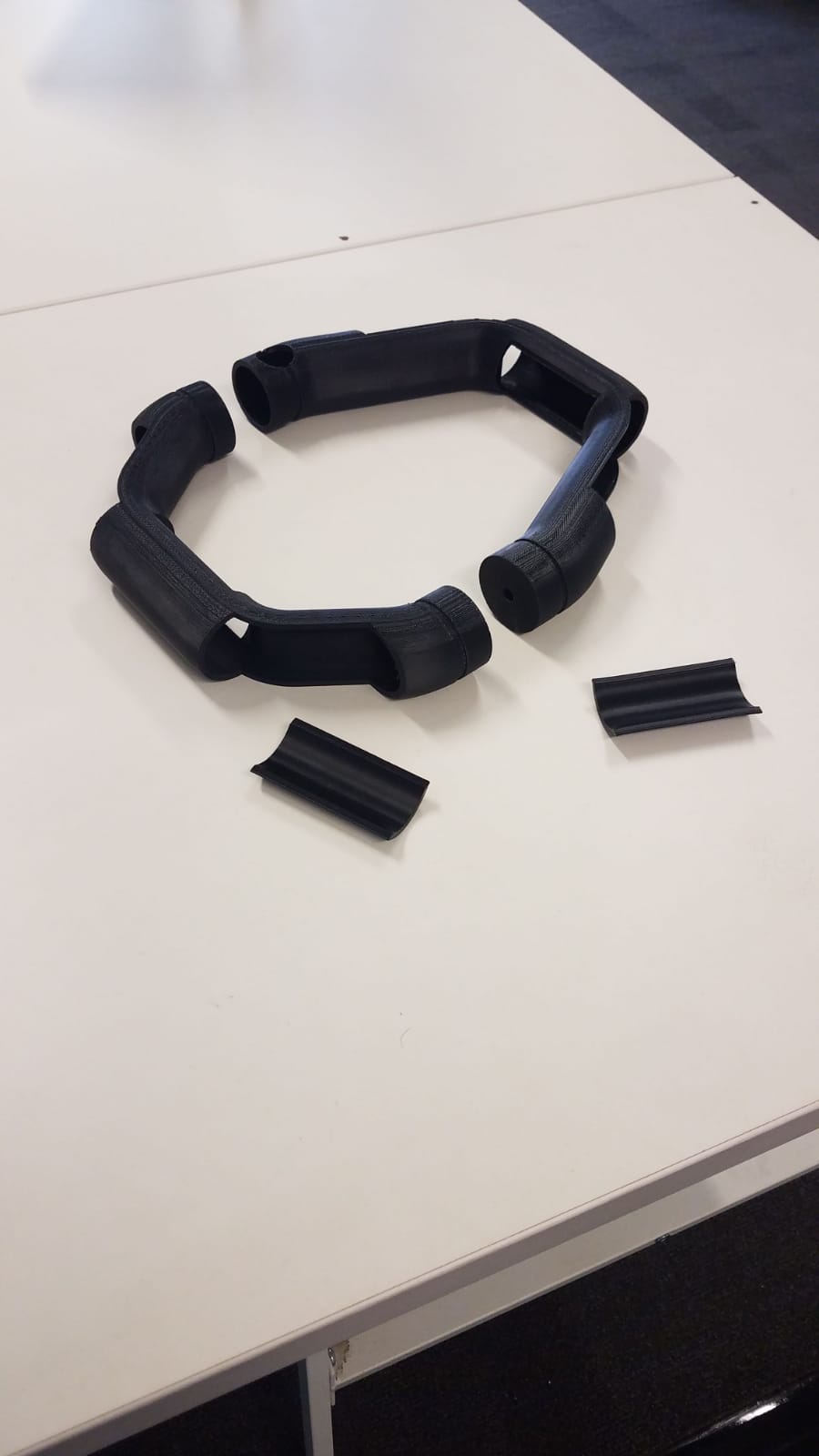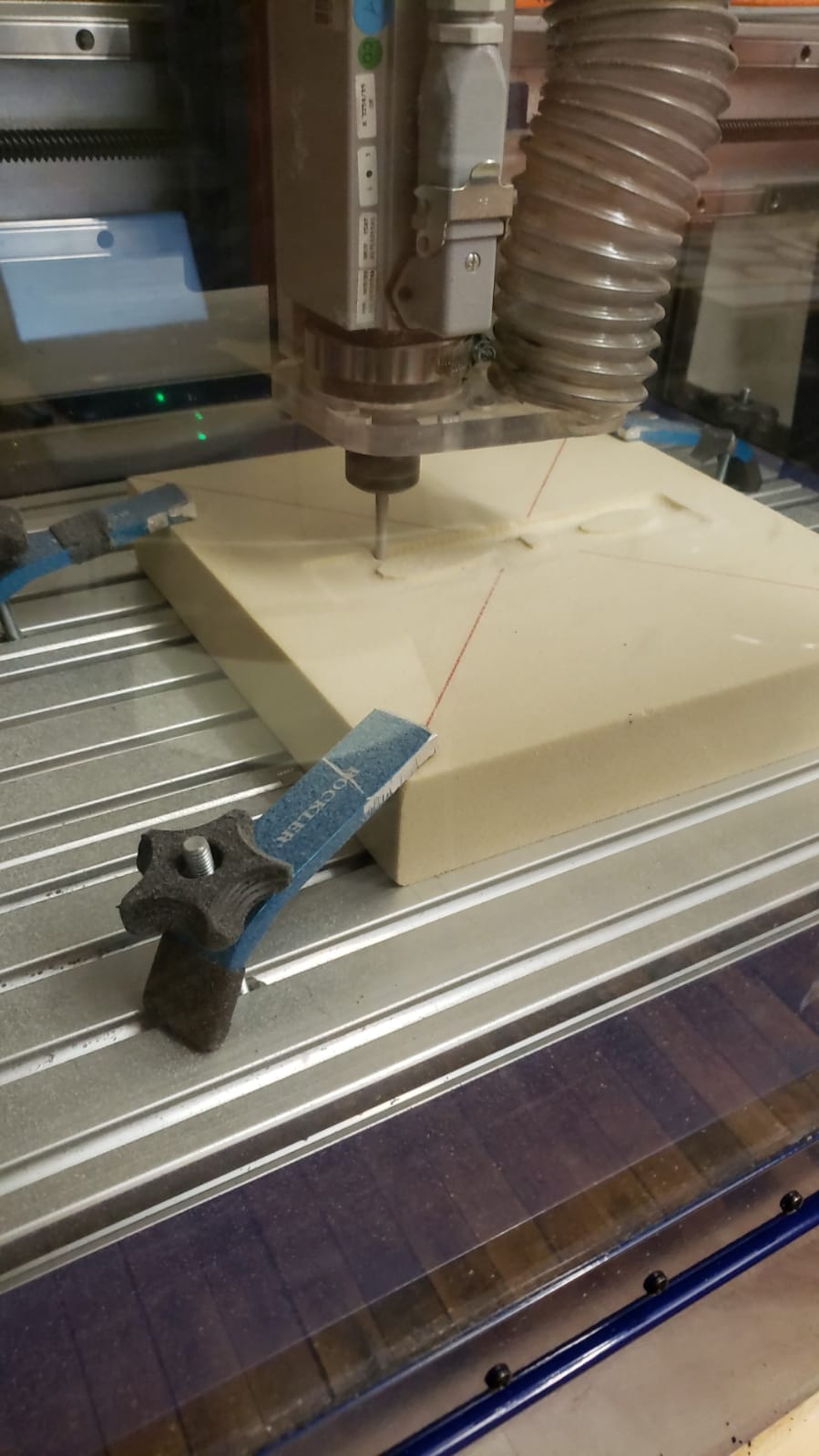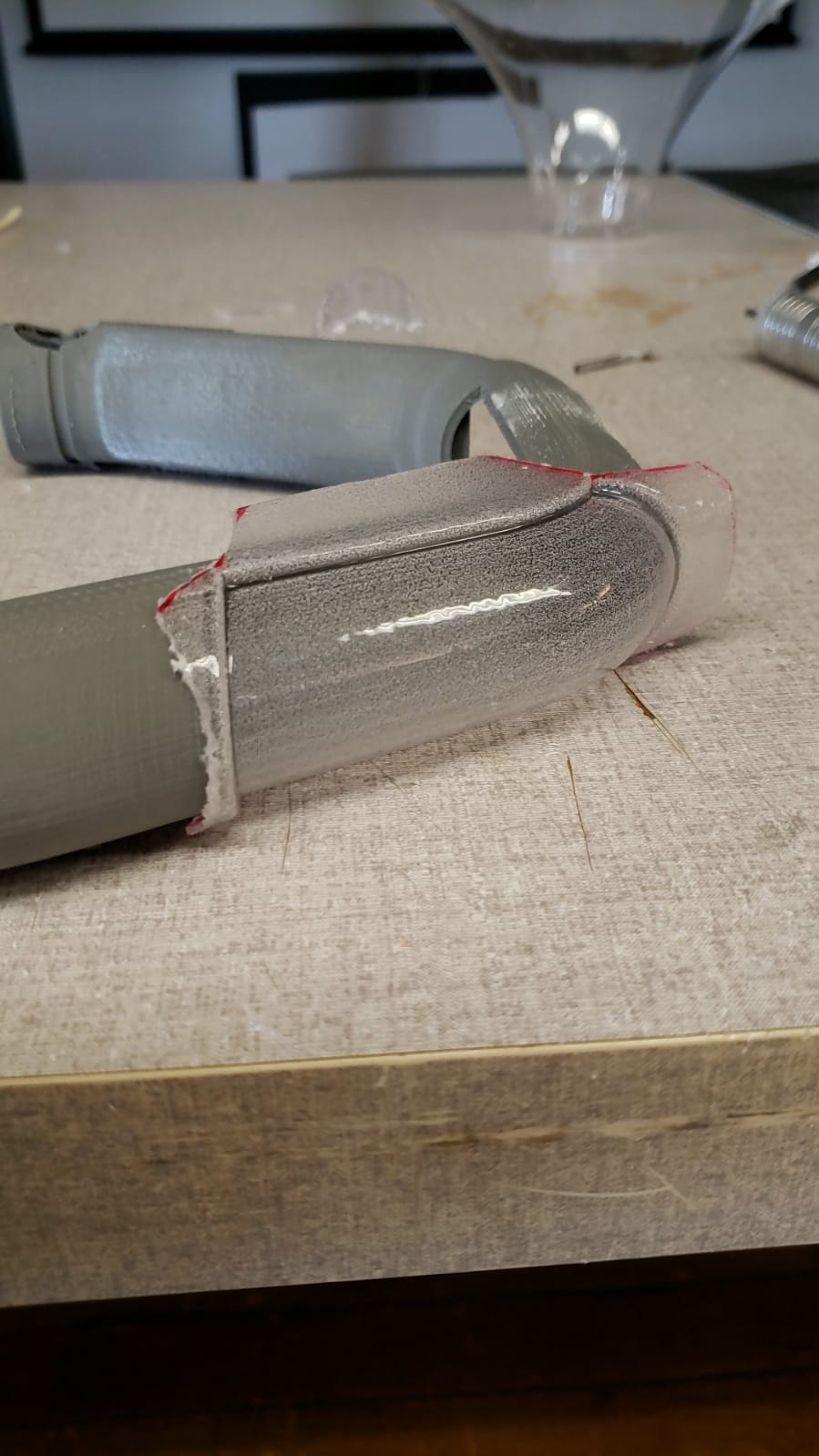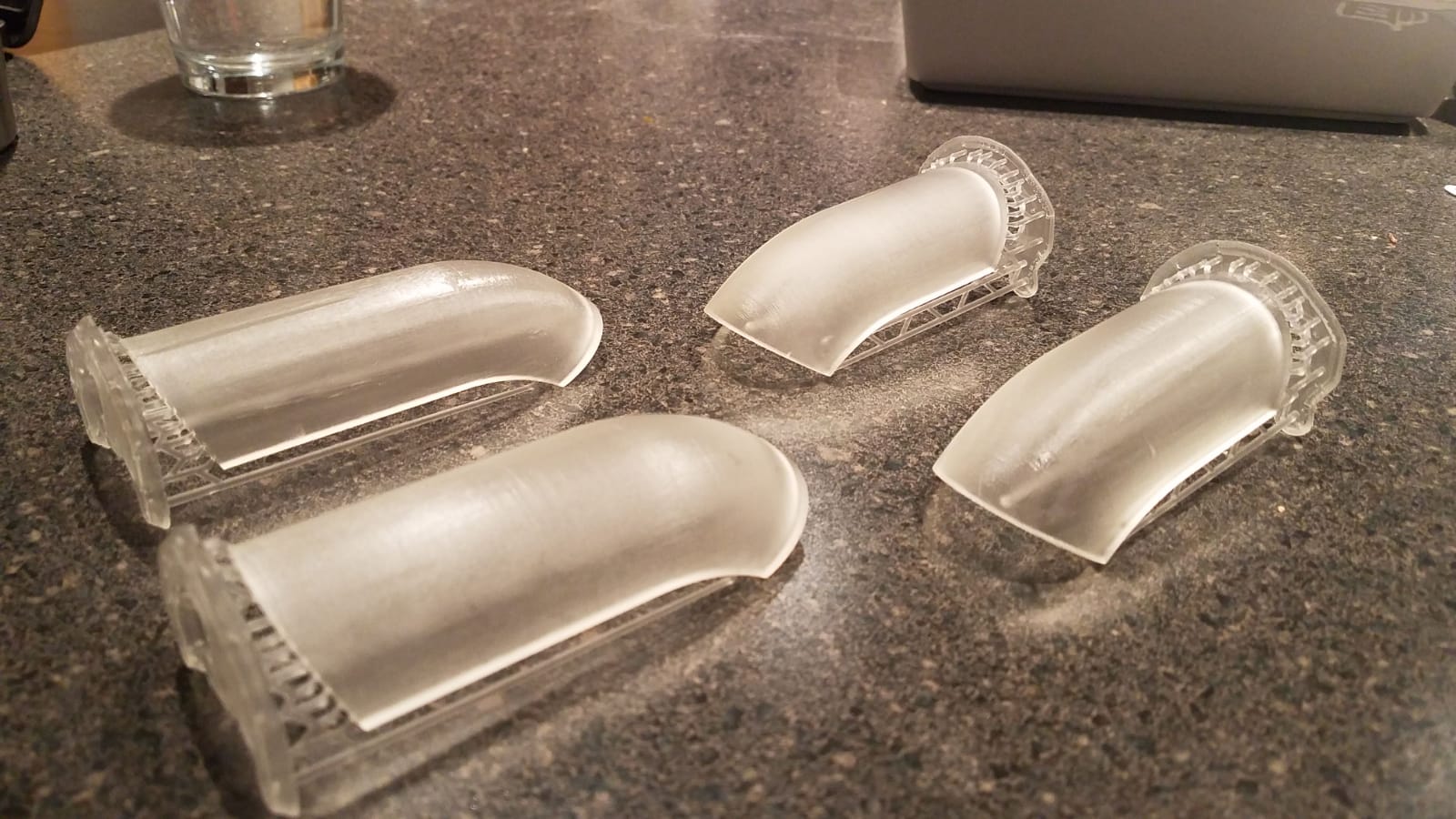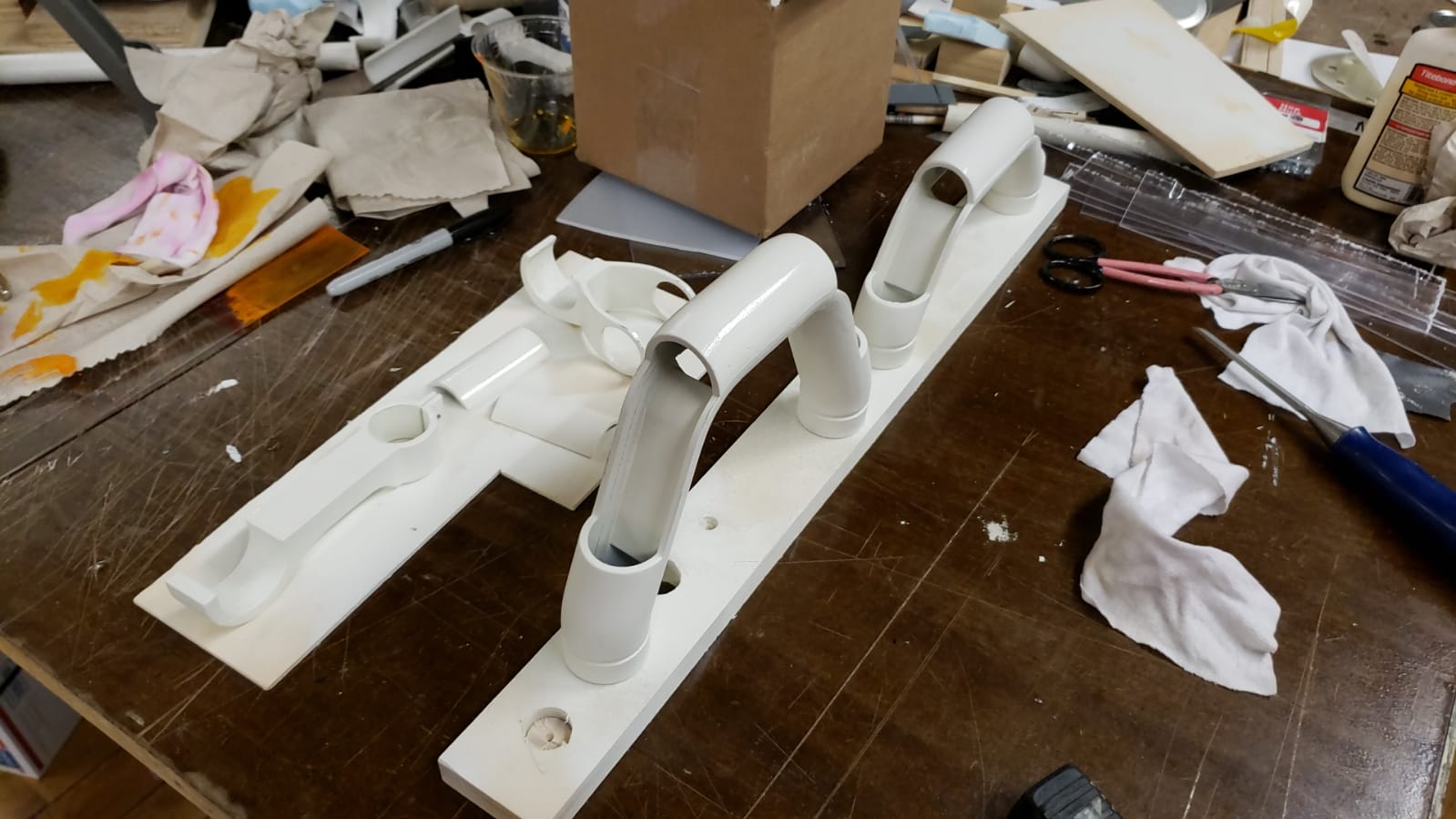 In Conclusion
LightLock was by far one of the most challenging projects I have ever worked on. Some of that came from the limitations of our abilities, our budget, and our skillsets. Other challenges lay in being able to justify my decisions as a designer to my engineer and MBA teammates. (which was definitely a challenge!)
Difficult situations arise in any work environment, being able to mitigate issues, bootstrap solutions, communicate clearly, and above all, produce a great product is the best we could aim to do.
I learn something new with every project I work on, and LightLock was no different. This project was as much an exercise in product design, as it was in team building, establishing leadership, being able to effectively delegate, while respectfully creating constructive conversations and more.
I can gladly say that I'm walking away from LightLock more challenged than I ever had been before, but happier than I could have imagined, having been able to learn from this experience and evolve as a designer, creative, maker, and leader.